AAP suggested state government on property tax -Cheema
Kanwar Inder Singh/ royalpatiala.in
The Aam Aadmi Party (AAP) senior leader and Leader of Opposition (LoP) in the Punjab Assembly, Harpal Singh Cheema has strongly condemned ruling Congress government's harassment of urban families in Punjab by asking them to pay property tax, who were already suffering of unemployment due to Covid-19 pandemic. Cheema demanded that in view of the poor financial condition of the people of the state, the property tax for the last two years should be waived by the Punjab government. In a statement issued from the party headquarters here on Wednesday, Harpal Singh Cheema said that the people of the state had been suffering from the Covid pandemic for more than two years now due to curfews and lockdowns imposed by the governments. He said that lakhs of people had lost their jobs and were out of work and in such a situation; it had become very difficult for the middle-class people to support their families.
Taking a dig at Captain Amarinder Singh, Cheema alleged that at a time when the people of Punjab were facing a severe financial crisis due to the Covid pandemic, the Congress government had added to the woes of the people by imposing heavy taxes on them. "Not only this, in various cities of the state; the government officials are harassing the people by issuing notices to pay property tax," he added. Cheema said that the central and the state government were there to help the people and not just to collect taxes. He said that the Punjab government had failed to save the lives of thousands of people in the state during the Covid-19 pandemic and it was now the responsibility of the Captain government to provide financial assistance to the people.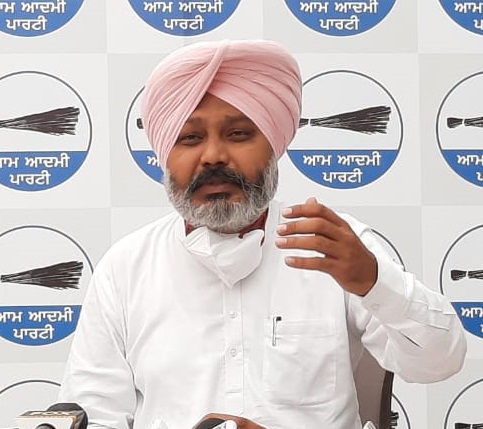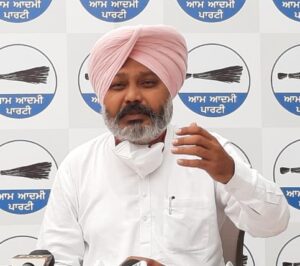 The AAP leader further said that it was therefore imperative that Chief Minister Captain Amarinder Singh should announce exemption from property tax including other taxes with immediate effect. Cheema said that Punjab was a developed state of the country and its government was collecting a lot of taxes from the people of the state, but this money was being spent very little for the service and welfare of the people. "Instead, it is being ruined to provide monarchical comforts to the army of ministers and advisers," he added. Cheema said that due to the Covid wrath, the Captain government should stop levying property tax on the people of Punjab, so that the families in the urban areas could raise their children in the midst of unemployment.
July 14,2021