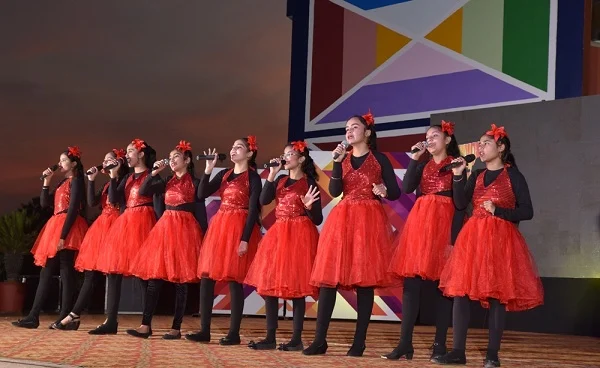 Annual Day Celebrations 2022′ Colore De Vita' at Scholar  Fields Public School
Kanwar Inder Singh/ royalpatiala.in
Scholar  Fields Public School, Patiala celebrated its Annual Function on November 18 and 19 with fervor and exuberance. The glimmering lights and whimsical decor emulated a dreamy vibe and added to the charm of the celebration. The function was graced by school management  and other esteemed dignitaries.
The programme commenced with  lightning of the ceremonial lamp followed by the rendition of shabad which escalated the ambience with spiritual vibes.
It was followed by ' heart- warming' welcome dance  to greet the charming presence of guests. The Principal of the school, Mr. Rajesh Rai mentioned the achievements of the school and read out the annual report of the school.
The students presented a choreography related to 'Fat to fit' giving the message of fitness and healthy lifestyle. The students of grade 2  rocked the stage with their fusion dance performance. It was followed by performances on  Bhangra and Qawwali which thrilled the audience. The major attraction was Tollywood dance performance by grade 5 and 6 students as it was  a perfect blend of dance , drama, action and comedy.The shimmery silken ensembles and vibrant hues added to the vividness of the performances.
Watching little kids performing hip-hop made the audience ecstatic.
The students also presented a Hindi play 'Intezaar' in which parents unconditional love towards their children was highlighted and an English play 'The Bishop's Candlesticks' by Norman McKinnel which exemplified that love  and benevolence can  transform a person into a good being rather than violence. The students also displayed their taekwondo skills.The scintillating performances by our students awestruck the audience.The function ended with a vote of thanks by Simrandeep kaur of class X.
Annual Day Celebrations 2022′ Colore De Vita' at Scholar Fields Public School.The same charm was witnessed on the second day of celebration.
The fiesta was marked by exotic performances on Western singing, malwai giddha  which was performed by boys with immense energy. The other attractions were save wildlife act, western orchestra, folk singing and mime.Even the girls performed luddi with zestful steps.
An English Play ' The merchant of Venice'  by William Shakespeare was about conflict between self- interest and love. It also showed strong compassion.
The highlight of the programme  was giddha which reflected the rich culture of Punjabi wedding  and the audience was enthralled by their power- packed performance.The symphonious cadence of the Punjabi musical instruments was a bliss to witness and it underlined the cherished culture of Punjab. The evening also witnessed felicitation to sports and academic achievers. The Principal,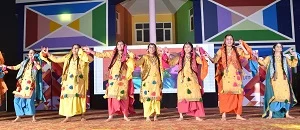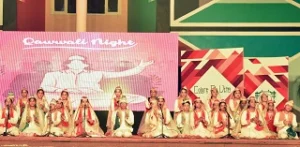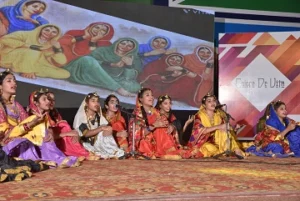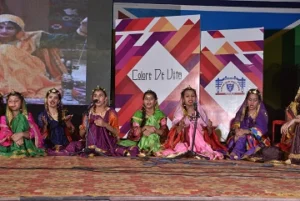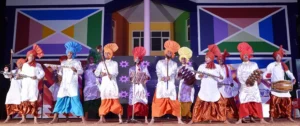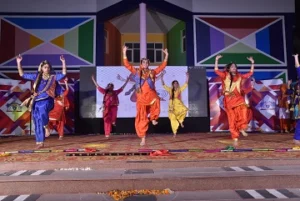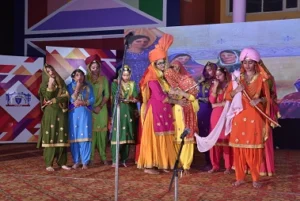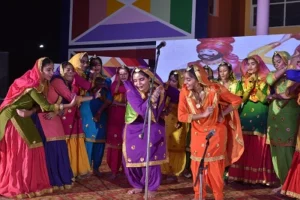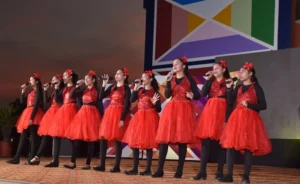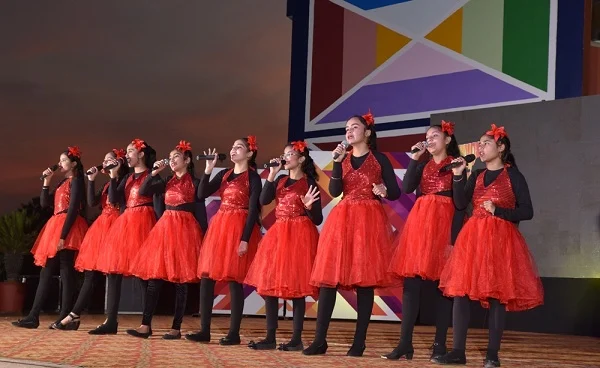 Rajesh Rai expressed his heartfelt gratitude to all for making it a grand success. He applauded the unwavering efforts of the students and wished  them for their bright future.
The function concluded  with a vote of thanks by Bhoomika of class X.
November 22,2022