Capt's conspicuous absence from his home turf during Union Minister's rally raises eyebrows; turncoat leaders dominate
Kanwar Inder Singh/ royalpatiala.in News/ June 9,2023
Today, Union health minister Mansukh Mandviya came to Patiala to address a rally of BJP workers of Patiala parliamentary constituency, as a part of BJP's nationwide program highlighting Nine years of Modi government along with state unit BJP president Ashwani Sharma, former UP minister Mahindra Singh.
The rally is organized by Jai Inder kaur, daughter of former chief minister of Punjab Capt Amarinder Singh and Lok sabha MP from Patiala  Preneet Kaur. Jai Inder Kaur is eyeing Patiala parliamentary ticket from BJP for the upcoming 2024 lok sabha elections.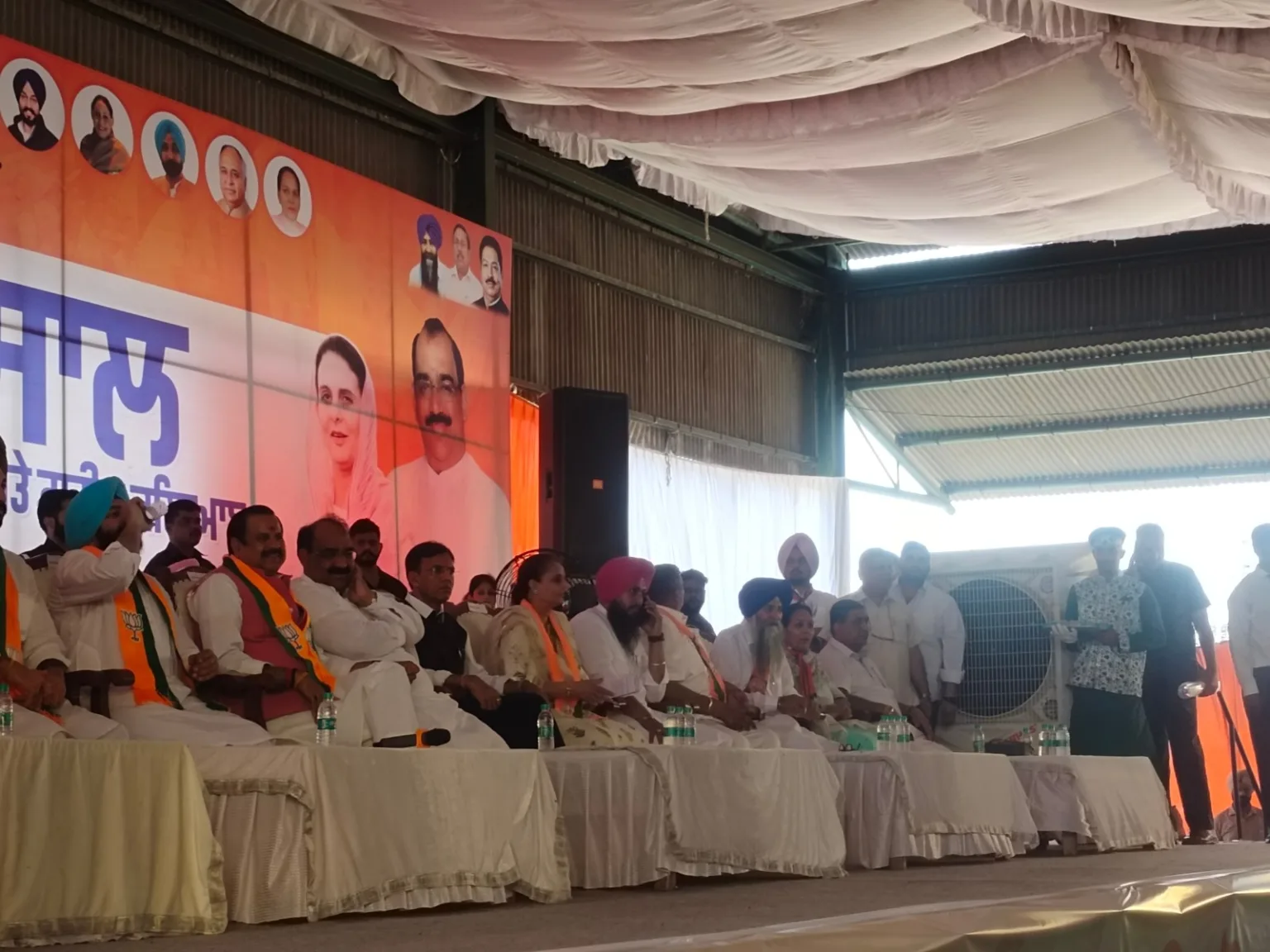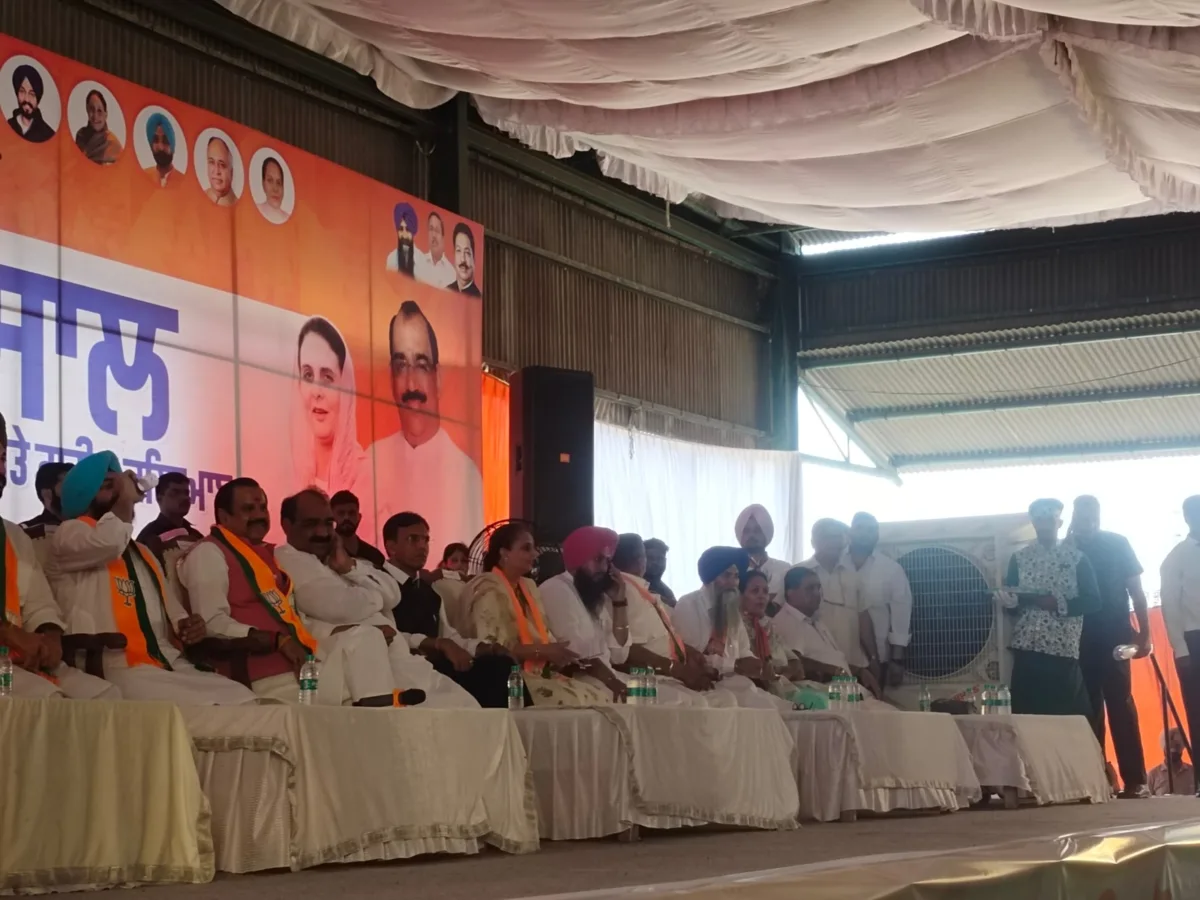 Capt Amarinder Singh, who last year joined the saffron party, is member of the state core committee. His daughter Jai Inder kaur had also joined the saffron party and the party appointed her the state vice president.
Today, Capt conspicuous absence from his home turf during Union Minister's rally raise eyebrows; turncoat leaders dominates as the BJP core leaders remained absent from the rally.
"Capt Amarinder Singh is famous for skipping public rallies, state level functions during his CM tenure ship also. So, it's nothing new for Patilavies. But, it might be new for BJP central leadership. In 2022, Capt Amarinder had paid the price for this and lost the safest Patiala urban seat" said Narinder Sharma, a local businessman.
A number of annoyed Bharatiya Janata Party (BJP) local leaders, who had objected to allocation of key party posts to turncoat leaders in January this year, had already announced to not to participate in union minister's today rally at Patiala.
Even in January this year, union home minister Amit Shah had to cancel his planned visit at Patiala , due to infighting between the local leaders.
Today's rally is dominated by turncoat leaders headed by Jai Inder Kaur, district BJP president KK Malhotra Surjit Singh Garhi, KK Sharma, former Mayor Sanjeev Sharma Bittu, Vijay Kumar Kuka, Atul Joshi who managed the stage.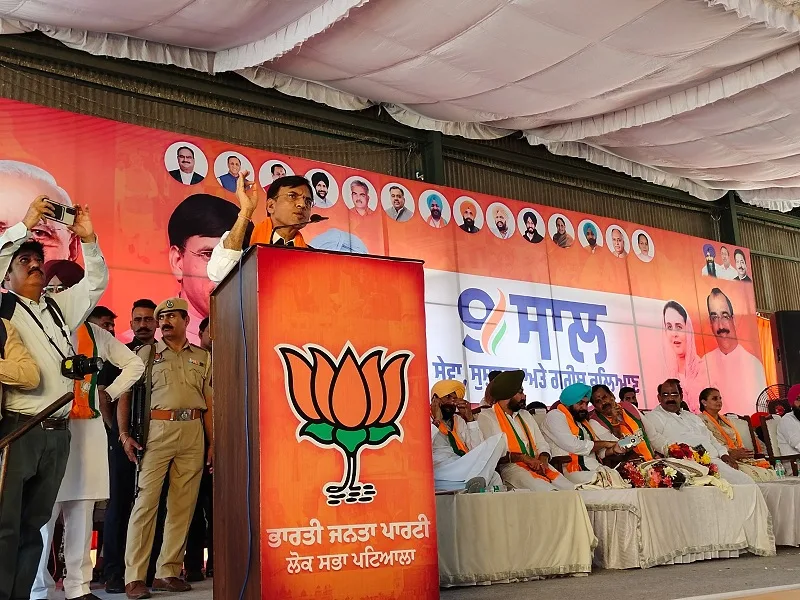 BJP Patiala president KK Malhotra, former Mayor Sanjeev Sharma Bittu, Jai Inder Kaur all praised and highlighted Capt Amarinder Singh's term of chief minister ship in length along with Modi govt's achievement. Mahendra Singh and Mansukh Mandviya highlighted Modi's 9 years of achievement.
royalpatiala.in News Impact? Shah postponed Punjab's first rally under BJP's Lok Sabha Prawas programme
Amit Shah to sound poll bugle for Capt's daughter; will address rally where turncoats leaders snub BJP's core leaders