Change in office timings-Punjab government issues new orders
Kanwar Inder singh/ April 29,2023
Punjab government has changed in timings for all its offices situated in Punjab and Chandigarh. A notification in this regard has been issued.
The Official Spokesman of the State Government said that from May 02, 2023, all government offices will open at 07:30 am and close at 02:00 pm. This timing will be applicable until 15th July, 2023. He said that the new timings will be implemented uniformly for all offices, including field offices, Civil Secretariat, and other head offices.
The State government appeals to the public to take note of the new timings and plan to visit the offices accordingly.
It is worth mentioning that the early morning opening of offices is expected to substantially reduce power consumption during peak summer when the demand for electricity is highest.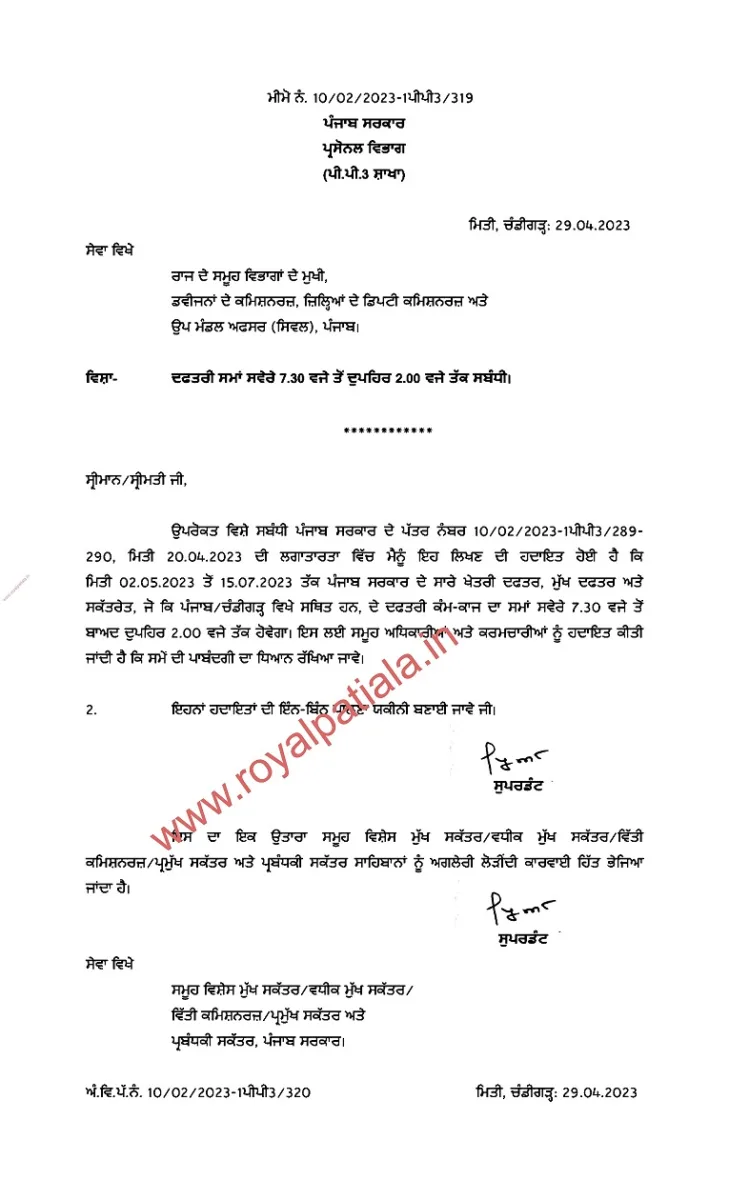 (royalpatiala.in News)