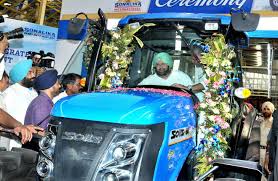 CM appreciated Trident group & Sonalika tractors for announcing full wages during lockdown
Kanwar Inder/ royalpatiala.in/ Chandigarh
Punjab Chief Minister Captain Amarinder Singh on Sunday appreciated the decision of Trident Group Chairman Rajinder Gupta and Sonalika Tractors Vice Chairman AS Mittal to give full wages to their employees during the lockdown period.
The Chief Minister appealed to other industrialists to follow the suit with similar humanitarian gesture.
It is our duty to help out the employees in the industries. especially the distressed industrial workers, in this hour of crisis, he said..
Responding to the Chief Minister's appeal in this regard, the Chairman of Trident Group Rajinder Gupta has offered full wages, housing and food to his employees during the closure.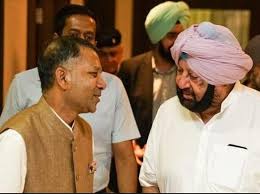 Likewise, the Vice Chairman Sonalika Tractors AS Mittal also decided to close the unit till March 31 with full wages to employees.
CM appreciated Trident group & Sonalika tractors for announcing full wages during lockdown.It may be recalled that Captain Amarinder Singh has already announced immediate relief of Rs 3000 each for all the registered construction workers in the state, amid the COVID-19 restrictions.
About Trident
Trident Group is a leading diversified group of businesses headquartered in Ludhiana, Punjab. Trident Limited is the flagship company of Trident Group, a USD 1 billion Indian business conglomerate and a global player. Incorporated in the year 1990, the company continues to grow under the dynamic leadership of its founder chairman Rajinder Gupta, a first generation entrepreneur.
About Sonalika
Sonalika International Tractors Ltd. stands strong as 3rd largest tractor manufacturing company in the country with the bestselling tractors ranging from 20HP-120 HP. The company is well recognized in both Domestic and International market as a formidable player & has earned the trust of over 9 lakh patrons in more than 100 countries across the globe.
The Company has established World's No.1 largest integrated tractor manufacturing plant which has a production capacity of 3 lakh tractor annually.
March,22,2020