Covid surge-Punjab to immediately recruit healthcare staff to the government medical colleges
Kanwar Inder Singh/ royalpatiala.in
To strengthen the state's healthcare capabilities amid the Covid surge, Chief Minister Captain Amarinder Singh on Friday ordered immediate recruitment of 400 nurses and 140 technicians to the government medical colleges, while directing the department to expedite the medical college projects approved/in progress in the state so that Punjab is not left behind in the development of medical infrastructure.
The Chief Minister, who also raised the issue during the VC meeting earlier with Prime Minister Narendra Modi, said he will be writing soon to the latter seeking a direction to PGI Satellite Centres and Military Hospitals in Punjab to provide Covid beds to citizens. Pre-fabricated structures could be used for this purpose, he stressed.
Virtually reviewing the functioning of the Department of Medical Education and Research, particularly in the backdrop of the Covid crisis, the Chief Minister also approved amendment in rules for re-designating the department faculty members in a time-bound manner to bring them at par with their peers on this count.
On the recruitment drive, the Chief Minister said that of the 900 posts sanctioned after the department restructuring, 400 should be filled immediately in phase 1 with hiring of nurses. In hiring of technicians, reasonable weightage should be given to those who are already working on contract with Punjab Government, he said.
Medical Education Minister OP Soni shared details of the various hospitals and medical colleges that are coming up in Mohali, Hoshiarpur and Kapurthala. Efforts are also being made to establish medical colleges at Malerkotla and Gurdaspur with the approval of the central government, he said, adding that the satellite centre of PGI will also be commissioned at Sangrur this year while construction of satellite centre of PGI at Ferozepur had started. Further, approval has been recently been received from ICMR New Delhi for setting up of National Institute of Virology at Mohali, he disclosed.
Currently, the state has 2 universities under the Department – Baba Farid University of Health Sciences Faridkot and Guru Ravidas Ayurveda University Hoshiarpur. In addition, there are three Government Medical Colleges, 2 Government Dental Colleges, one Government Ayurvedic College and 12 Nursing Schools/Colleges under the Department. There are 6 councils for registration of various doctors, pharmacists and nurses.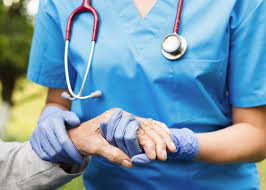 Pointing out that the Department has already been restructured keeping in view latest norms of National Medical Commission, Dental Council of India and Central Council of Indian Medicine, the minister said budget provisions of Rs.550 crore in 2020-21 has been increased to Rs.1008 crore for the current financial year.
Talking about the initiatives undertaken by the Department in view of the Covid epidemic over the past one year, the Minister said 1498 isolation beds were provided in three government medical colleges, of which 361 were ICU beds. Further, 7 VRDL Labs were now capable of testing 35,000 RT-PCR tests daily and around 54 lakh tests had been conducted so far. Plasma banks had been set up in three medical colleges.
So far, said Soni, more than 14,000 covid patients had been treated in government medical colleges and an attendant management system had been implemented to report relatives/heirs. Post Covid Multispecialty OPD had been introduced for patients, and arrangements made to look after dialysis patients and pregnant women during the covid epidemic. A total of 1095 additional manpower, including technicians, nurses and MTWs, had been engaged.
Oxygen Audit has been started in the 3 Govt. Medical Colleges for proper use of Oxygen and efforts have been made to ensure its supply, disclosed the Minister.
A new transparent examination system had been introduced by Baba Farid University, which had also been appreciated by the National Board of Examinations of the Government of India, the meeting was informed.
Making a presentation, Secretary, Medical Education, said the ongoing projects at GMC Amritsar will be completed this year at a cost of Rs206.86 crore and new projects worth Rs 134.64 crore will be started. Similarly, at Patiala the ongoing projects will be completed at a cost of Rs 97.73 crore and new projects at a cost of Rs 128.1 crore will be taken up. The ongoing projects at Faridkot worth Rs 75.4 crore will be completed and new projects worth Rs 44.28 crore will be taken up, he added.
Since 2017, the department had recruited a total of 2254 faculty members and other personnel, with the maximum of 1237 recruitments made in 2020.
Also, since 2017, the number of MBBS seats in Government Medical Colleges had increased from 500 to 700 in 2021, while the number of seats of MD/MS had gone up from 242 in 2017 to 395 in 2021.For super specialty course 2 MCH seats have been started.
After a period of 20 years, MD courses had been started at Government Ayurvedic College, Patiala and PhD courses have been started at Guru Ravidas Ayurveda University Hoshiarpur.
The registration of doctors and pharmacists has also increased significantly in 2021 as compared to 2017. A total of 726 posts were approved under Ghar Ghar Rozgar Yojana for the recruitment. It may be recalled that under various categories 194 appointments were made under the Department in 2017, 217 in 2018, 399 in 2019 and 1236 in 2020.
April 23,2021