DGP directs IG Ludhiana range to conduct fact finding enquiry into khanna incident
Kanwar Inder Singh/ royalpatiala.in/ Chandigarh
Taking cognisance of Khanna incident of a video, which went viral, Punjab DGP Dinkar Gupta on Thursday directed the IGP Ludhiana Range Jaskaran Singh to immediately carry out a fact finding enquiry into the matter and submit the report at the earliest.
Reiterating zero tolerance policy of Punjab Police on such issues, Gupta categorically said that necessary action would be initiated against the delinquent officers on the basis of the enquiry report.
Meanwhile, the SSP Khanna informed that the farmer Jagpal Singh @ Jogi S/o Swaran Singh R/o Vill. Daheen under PS Sadar, khanna (accused) was already facing 15 criminal cases in Khanna Police district & trial court have found him guilty in 4 cases and 3 cases were still pending in the court.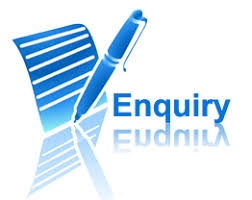 As no written complaint has been received by Khanna police in this regard but they have taken suo moto action on the basis of this video.
This video is almost 10 months old as per the version of accused when a case FIR No. 134 dated 13/06/19 u/s 447/511/379/ 506/34 IPC, PS Sadar, Khanna had been registered against him and another person.  The SSP further pointed out that in order to verify the authenticity an enquiry have already been marked to the SP (H) Khanna, who has initiated the probe on April 15 and the report is still awaited.
DGP directs IG Ludhiana range to conduct fact finding enquiry into khanna incident.It may be recalled that in the video of nine second's duration three persons are allegedly standing nude in front of SHO, whose voice is only audible but his face is not being seen, which is the matter of enquiry, according to SSP.
April,16,2020