E-Auction schedule of mementos and gifts presented to the PM Modi announced by ministry of culture
Kanwar Inder Singh/ royalpatiala.in News/ October 2,2023
The Ministry of Culture, Government of India, is delighted to announce an e-auction event showcasing a splendid array of gifts and mementos received by the Prime Minister Narendra Modi. This e-auction features an exceptional collection of artifacts showcasing our rich heritage. The e-auction will be from October 2nd to October 31st, 2023, at https://pmmementos.gov.in/.
Union Minister of State for Culture and External Affairs Meenakashi Lekhi briefed the media about the upcoming e-auction and stated that this upcoming e-auction marks the fifth edition in a series of successful auctions, the first of which was in January 2019. She added that in the last 4 editions, over 7000 items have been put on e-auction and this time there are 912 items for the e-auction. She added that this flagship initiative of the Union Government is dedicated to preserving and restoring our national river, the Ganga, and enhancing its delicate ecosystem. The funds generated through this auction will contribute to this noble cause, reinforcing our unwavering commitment to safeguarding this invaluable national asset.
The Minister added that the varied collection of mementos available for e-auction showcases a vivid array of traditional art forms, offering a dynamic spectrum that includes paintings, intricate sculptures, indigenous handicrafts, and enchanting folk and tribal artifacts. Some of these items are conventionally bestowed as symbols of honor and reverence, including traditional angavastrams, shawls, headgear, and ceremonial swords. The standout artifacts of this e-auction encompass replicas of architectural wonders like the Modhera Sun Temple and Vijay Stambh of Chittorgarh. Noteworthy pieces such as Chamba Rumal, Pattachitra, Dhokra Art, Gond Art, and Madhubani Art reflect the enduring and profound cultural essence, encapsulating both tangible and intangible facets of our diverse communities.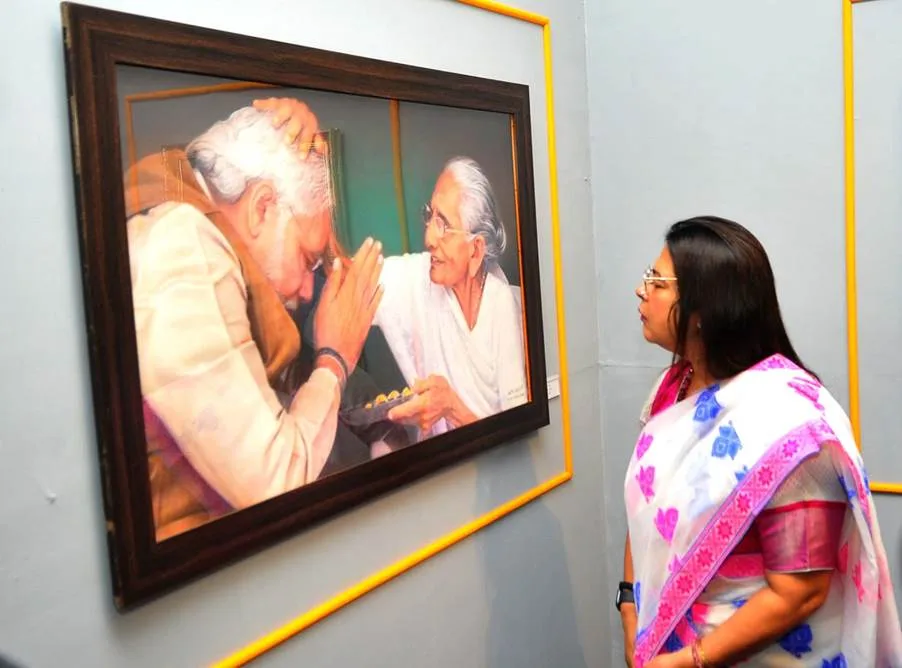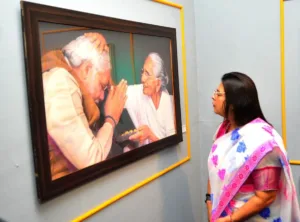 Consistent with past editions, the proceeds from this e-auction will contribute towards a noble cause, specifically in support of the Namami Gange Programme.
E-Auction schedule of mementos and gifts presented to the PM Modi announced by ministry of culture. The general public can participate in the e-auction by logging on / registering on this link- https://pmmementos.gov.in/#/