ED raids senior Punjab Excise officer residence
Kanwar Inder Singh/ royalpatiala.in
As per sources, Enforcement Directorate has raided the residence of senior excise officer of Punjab government Naresh Dubey in connection with the excise policy.
As per available information ED has raided his sector 8 Panchkula residence, few minutes ago. Naresh Dubey is said to be the key person to is involved in the making of excise policy of Punjab.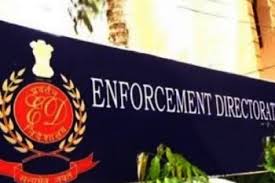 The Enforcement Directorate (ED) is conducting raids in multiple cities including New Delhi in connection with the Delhi excise policy case, according to people familiar with the matter.
September 6,2022