Efforts on to bring ETT TET Candidates down from BSNL Tower-DC Kumar Amit
Kanwar Inder Singh/ royalpatiala.in
Deputy Commissioner Patiala, Kumar Amit today said that District Administration is doing all possible efforts to bring the ETT TET protesters sitting atop the BSNL tower down.
Protesting against the state government, two unemployed ETT and TET pass teachers-Harjeet Singh and Surinderpal Singh, climbed atop a BSNL mobile tower on March 21,2021.
The teachers have refused to come down and will stay atop until their long-pending demands are met. They climbed the tower  and threatened the district administration of being 'responsible' for any eventuality.
In a statement issued here today, the Deputy Commissioner said that on behalf of district administration, SDM Patiala Charanjit Singh, SP (Traffic) Palwinder Singh Cheema and DSP (City 1) Yogesh Sharma are already In touch with the both protesters sitting atop BSNL Tower. "Our endeavour is to sort out their issue by briefing the matter to the School Education Department, Punjab besides exploring other efforts for safety of these people", he further added.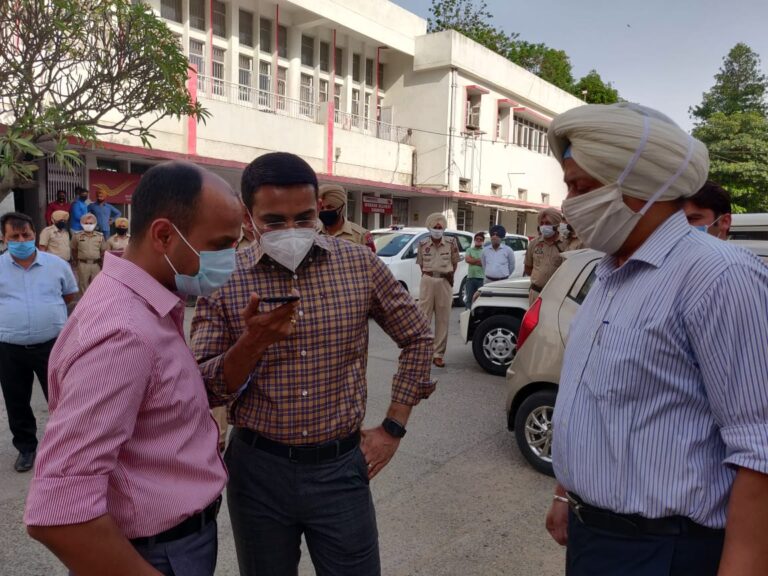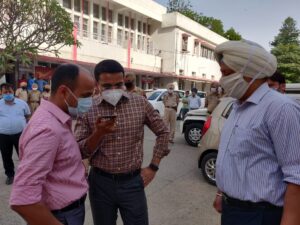 Deputy Commissioner,  Kumar Amit who was accompanied by SSP Vikramjeet Duggal also visited the tower site and interacted with both the protesters over phone and appealed them to get down, in the larger interest of their families. He reiterated that district administration is making strenuous efforts for their safety and the state government is sympathetically considering the matter and appropriate action would be taken on genuine demands of protestors within the legal framework.
The teachers are demanding that the Education Department should repeal the provision for BEd entry into the ETT and advertise 10,000 new posts of their cadre immediately.
The police have booked the two ETT/TET pass unemployed teachers, who climbed atop a mobile tower, on the counts of intimidation, trespassing and attempt to commit suicide, under Sections 447, 385, 506, 309, 511 and 188 of the Indian Penal Code.
April 14,2021