"Empowering Tomorrow's Innovators: Harsimran Singh's Dedication to Giving Back to Society"
Bureau/ royalpatiala.in News
In the ever-evolving landscape of electronics and communication, there are individuals who not only excel in their careers but also dedicate themselves to nurturing the next generation of talent. Harsimran Singh is undoubtedly one such outstanding personality who has made significant contributions to the field of electronics and communication along with education. His journey to establishing and leading Patiala Polytechnic College, Rakhra, Patiala is nothing short of inspiring.
A Strong Foundation in Electronics and Communication
Harsimran Singh's journey began with a strong educational foundation. He completed his B.Tech in Electronics and Instrumentation, followed by an M.Tech in Electronics and Communication Punjab Technical University.These qualifications served as the building blocks for his future endeavors.
A Passion for Teaching
Armed with his degrees, Harsimran Singh embarked on a career in education. He started as a lecturer in an engineering college, where he honed his teaching skills and deepened his knowledge of electronics and communication.
Seizing Opportunities
Opportunity knocked in the form of a challenging subject – "Control Systems." Due to a shortage of faculty in this critical area, Harsimran Singh was offered the position of "Head of Electronics Department" in a new organization. This role introduced him to new experiences and leadership challenges, which he embraced wholeheartedly.
A Spark of Entrepreneurship
In 2008, Harsimran Singh took a significant leap by initiating his own startup. His journey from a dedicated educator to a successful entrepreneur showcases his ability to seize opportunities and turn them into reality.
A Multifaceted Career
Throughout his career, Harsimran Singh wore many hats. He not only focused on academics but also played a crucial role in marketing and placement. His efforts led to the establishment of a training cell to equip students and faculty with the latest industry knowledge.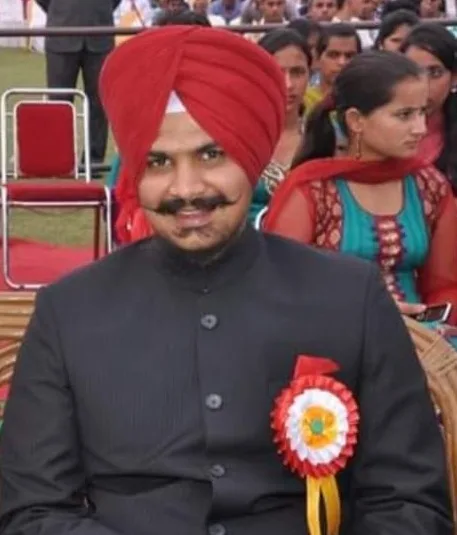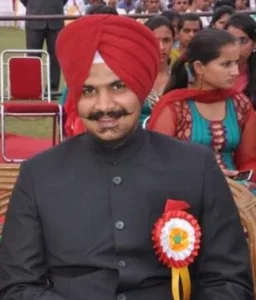 Connecting Industry and Academia
Harsimran Singh's unique position allowed him to bridge the gap between academia and industry. He fostered collaborations with prominent electronics companies and facilitated job placements for students in esteemed organizations like Maruti, HCL, and more.
Nurturing Talent
One of the standout features of Harsimran Singh's approach to education is his commitment to nurturing talent. He brought working professionals from various industries to provide practical, hands-on knowledge to students, enhancing their learning experience.
Staying Updated
In the rapidly evolving field of electronics and communication, staying updated is essential. Harsimran Singh ensured that faculty members attended conferences and workshops regularly to bring the latest technological advancements to the students.
Encouraging Innovation
Harsimran Singh motivated students by sharing success stories of achievers in the field and organizing industrial visits. This approach fostered innovation and entrepreneurship among his students.
Bridging the Skills Gap
Harsimran Singh's Polytechnic played a pivotal role in bridging the skills gap in the electronics and communication sector. His hands-on involvement in teaching and the alignment of the curriculum with industry needs set a high standard.
A Vision for the Future
Looking ahead, Harsimran Singh envisions his Patiala Polytechnic College, Rakhra, Patiala as a hub of practical research and development. He aims to collaborate with experts in electronics and communication to create faster, more reliable, and secure networks.
A Message to Aspiring Electronics Enthusiasts
In his journey, Harsimran Singh has a message for aspiring electronics and communication enthusiasts: "Be ready for change, upgrades, and new technology inventions that shape our daily lives. It is the students who make the future brighter by patenting new electronic devices. Let's all help them make India proud by encouraging them to be part of the global network of technology."
"Empowering Tomorrow's Innovators: Harsimran Singh's Dedication to Giving Back to Society". Harsimran Singh's remarkable journey from educator to entrepreneur, his commitment to education, industry collaboration, and innovation, make him an outstanding personality in the world of electronics and communication education. His story serves as an inspiration for all those who aspire to make a significant impact in this dynamic field.