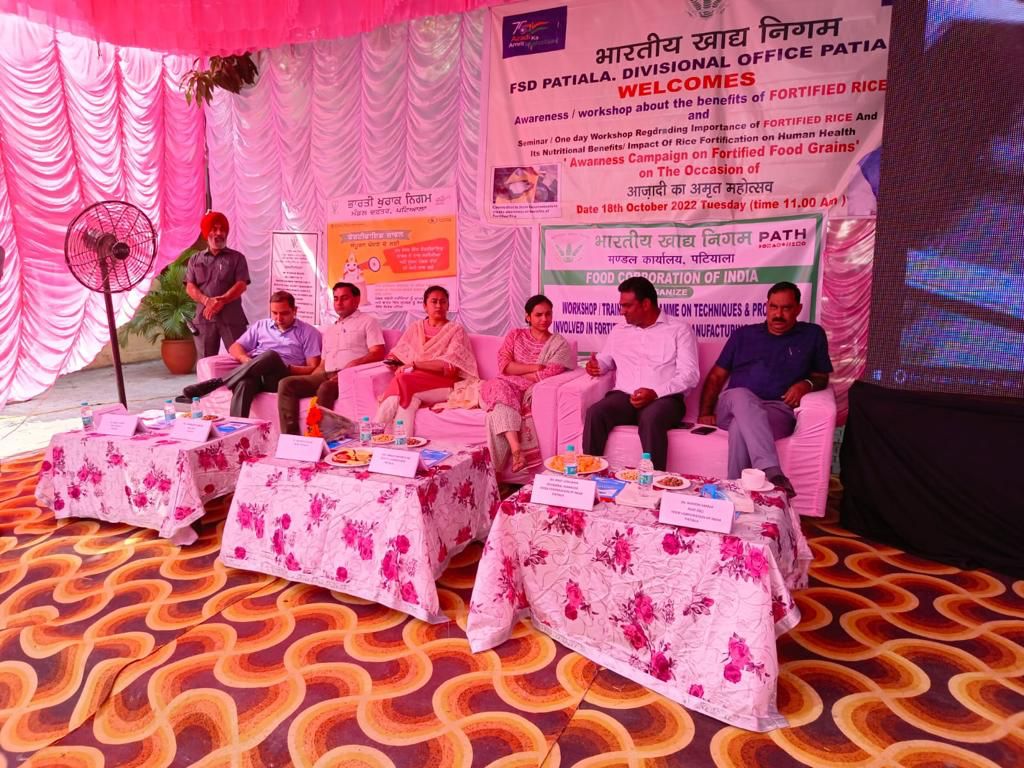 FCI-district administration Patiala launches awareness campaign on "importance of FORTIFIED RICE and its nutritional benefits"
Kanwar Inder Singh/ royalpatiala.in
The Food Corporation of India, Divisional Office Patiala in collaboration with District Administration Patiala, organised a Seminar-Workshop and awareness campaign regarding importance of FORTIFIED RICE and its nutritional benefits and impact of Rice Fortification on human health as part of 'Azadi Ka Amrit Mahotsav' iconic week.
Deputy Commissioner, Sakshi Sawhney, gracing the programme as chief guest said the programme is being conducted to promote rice fortification to address the prevalence of iron deficiency causing anemia. She also said that fortified rice has been identified as one of the key intervention by the Government of India which has now become part of National Flagship Programme like POSHAN Abhiyaan and Anaemia Mukht Bharat as a preventive strategy to tackle anemia which is a cost-effective and culturally appropriate strategy to address micro nutrient deficiency.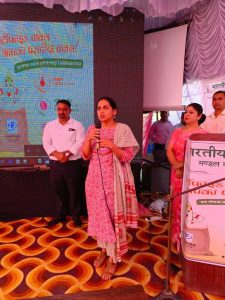 She also said that rice being India's staple food, fortifying rice with micro nutrients became an option to supplement the diet of the people. Highlighting the benefits of fortified rice to the gathering, she encouraged the gathering to consume the rice which would be available for all beneficiaries for distribution in all the schemes like midday meal, NFSA and scheme for adolescent girls.
Amit Sangwan, Divisional Manager , Food Corporation of India , Patiala Division speaking on the importance of Rice Fortification in diet and overall health said that rice fortification refers to a process of adding nutrients such as  iron, folic acid, vitamin B12 etc. to regular rice keeping in mind the dietary requirements to improve the nutritional quality of food and to provide public health benefit. He further added that currently fortified rice is being issued in Mid day meal scheme and by April 2023 only fortified rice will be issued in PDS and all other govt sponsored schemes.
FCI-district administration Patiala launches awareness campaign on "importance of FORTIFIED RICE and its nutritional benefits"DFSC Dr Ravinder Kaur, Rice Millers Associations & rice millers, Mid Day Meal representatives, anganwadi workers and others also participated in the program.
October 19,2022