Good News for Apple lovers: In India Pre-order iPhone 15 available from September 15,2023
Kanwar Inder Singh/ royalpatiala.in / September 13, 2023
The waiting is over for Apple lovers as it finally launched the iPhone 15 during its mega event on September 12.
The moment that all iPhone lovers had been waiting for is finally here. Apple, during its much-anticipated mega event, launched the iPhone 15 globally last night. With a new design, promising upgrades, and 5 gorgeous colour options, the iPhone 15 looks like quite a catch for Apple enthusiasts. Four models of the phone, the iPhone 15, iPhone 15 Pro, iPhone 15 Pro Max and the iPhone 15 Plus were launched by the tech giant last night.
Dynamic Island, which bubbles up alerts and Live Activities. A new 48MP Main camera for super-high-resolution photos. 2x Telephoto. A durable colour‑infused glass and aluminium design. Charging as easy as USB‑C. Now, Pre‑order will start from from 15 September and will be available from 22 September.
As per company, the the price of iPhone 1515.5 cm (6.1-inch) display Rs 79900.00 and for iPhone 15 Plus 17.0 cm (6.7-inch) display is Rs. 89900.00
The all-new 48MP Main camera the new I Phone is the innovative new design features back glass that has colour infused throughout the material. A custom dual-ion exchange process for the glass and an aerospace-grade aluminium enclosure help make iPhone 15 incredibly durable.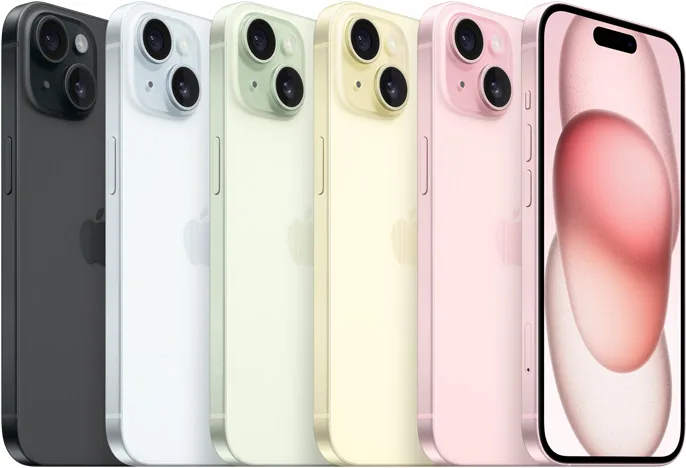 The new feature added, "If you Want to quickly capture the moment before it's gone? You no longer have to switch to Portrait mode. If your subject is a person, dog or cat, iPhone 15 automatically captures depth information. So you can choose to instantly see your photo as a portrait, with an artful blur effect. Or later in the Photos app."
Good News for Apple lovers: In India Pre-order iPhone 15 available from September 15,2023. Another added feature is "All-day battery life. For all the things you want to keep doing" claims the company.
Also, now you can answer calls or messages from your iPhone directly on your Mac. Copy images, video or text from your iPhone, then paste into another app on your nearby Mac. And with iCloud, you can access your favourite files from either your iPhone or Mac.