Guru Nanak Foundation Public School gets excellent results in 10, 12 CBSE exams
Bureau/ royalpatiala.in News/ May 12,2023
"Success is best when it's shared. Guru Nanak Foundation Public School (GNFPS), Patiala feels proud to announce its 100% result of Class Xll. Out of 212 appeared, 28 students scored above 90%, with a highest score of 100 in Accountancy, Chemistry& Fine Arts and 99 in Business Studies ,Pol. Science & Music ." said school principal Jasjeet Kaur Sohi.
Shubham Gupta of Commerce topped in the school by scoring 96.8% and continued the inheritance of the school, second in the row is Ashmit Garg of Non-Medical scoring 96.2% and third in the row is Samiksha of Non- Medical scoring 95.6% followed by Arshdeep Kaur of Commerce scoring 94.6%.*
Furthermore Gunveen Kaur of Medical and Yanshul of Commerce with 94.2%, Tanishdeep Kaur of Humanities, Mankanwal of Medical,and Pratham Singla of Non-Medical with 94% also brought pride to the institute.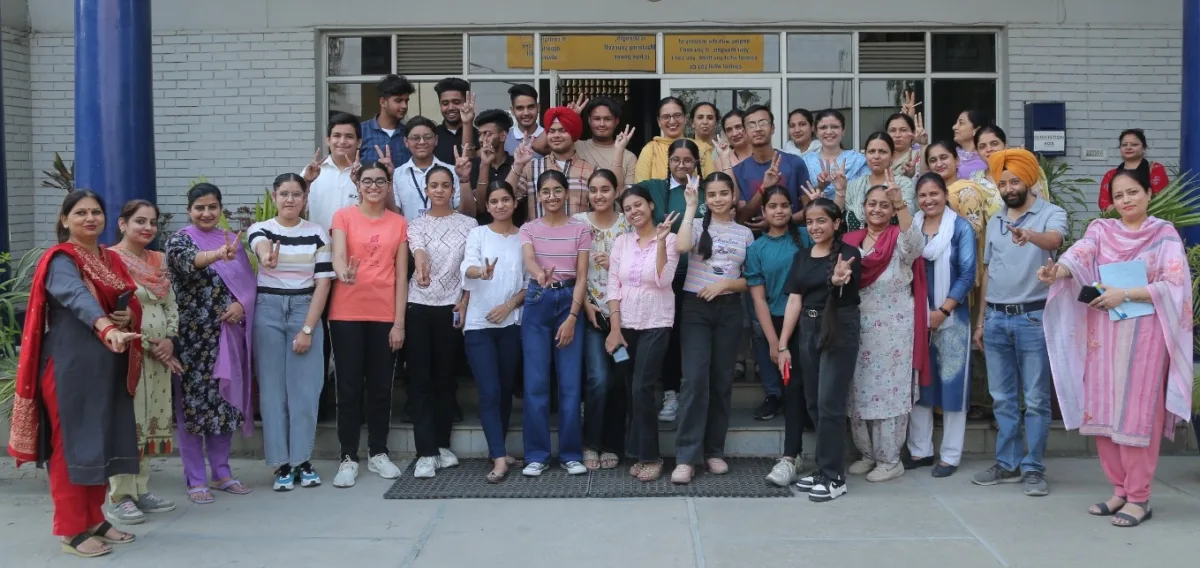 CBSE RESULT FOR ALL INDIA SECONDARY SCHOOL EXAMINATION (CLASS-X) 2022-23
CBSE Class X results was announced today ie. 12.05.23 . Restoring the legacy, Gnfpians added up to the pride of the school by giving the praiseworthy results.
The overall result is 100% . Rhythmpreet Kaur topped the school with 97% followed by Aryan Sofeth with 95.6% stood second and Nidhi with 95.2% stood third in the school.*
Out of total 217 appeared, 17 students scored above 90%.
The staff along with the students were in the jubilant mood and rejoiced at the astounding results of Class X and XII. School's  Deputy Director Renu Hanspal,  Principal Jasjeet Sohi and the Academic Incharge Meenakshi Sood appreciated the toppers on their achievements and motivated them to put in more efforts and rise higher.