IAS officer tested covid positive in Patiala after Covid vaccination
Kanwar Inder Singh/ royalpatiala.in
Patiala additional deputy commissioner (development) Dr Preeti Yadav has been tested Covid positive. As per the available information, she had taken the first dose of the Covid vaccination.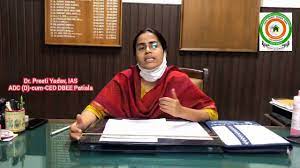 As per the health authorities, "we are checking whether she had taken the second dose or not. We will inform you accordingly."
Later on verifying, "it is confirmed that she had taken the first dose only", confirmed by the health authorities.
March 15,2021