IAS topper's parents gift PPE kits and masks to Rajindra Hospital
Kanwar Inder Singh/ royalpatiala.in/ Chandigarh
A renowned doctor couple working in Government Medical College Patiala, Dr Kuldeep Garg head of the department of plastic surgery and Dr Parveen Mittal senior child specialist of Rajindra hospital today gifted 100 PPE kits, 150 N-95 masks and 100 face shields to Medical Superintendent of Rajindra Hospital Patiala Dr Paras Pandove for use in the corona ward by doctors and medical staff on covid duty. They are parents of IAS topper Ankur Garg and   working in Government Medical College Rajindra Hospital since years.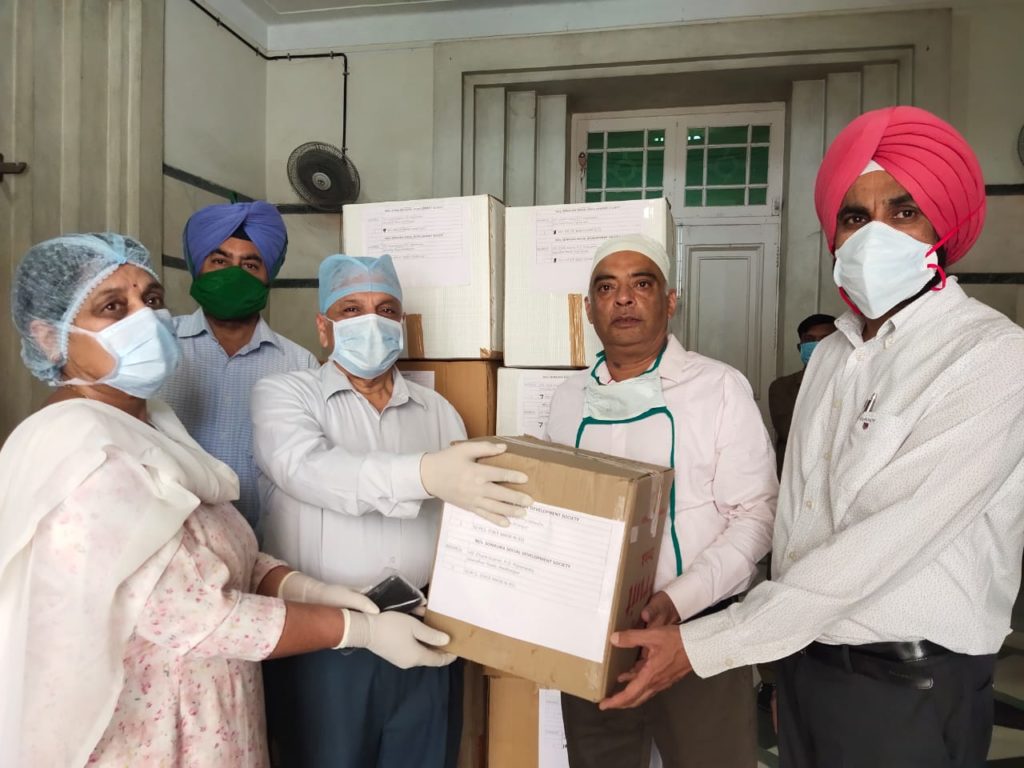 Principal medical college Dr Harjinder Singh present during the occasion thanked the doctor couple for showing this goodwill gesture for the hospital authorities and corona warriors.
IAS topper's parents gift PPE kits and masks to Rajindra Hospital.Dr DS Bhullar, president Punjab State Medical & Dental Teachers Association Patiala Unit was also present and appreciated the doctors on behalf of the association.
May,18,2020