Renowned Physicist and PU Alumnus is India's new Principal Scientific Advisor
Kanwar Inder Singh/ royalpatiala.in
Ajay Kumar Sood has been appointed as the Principal Scientific Advisor (PSA) to the government, a personnel ministry order issued on Wednesday said.
He graduated in Physics (BSc Hons) from the Punjab University, Chandigarh, in 1971, and followed it with a master's degree, (MSc Hons) a year later, from the same university. In 1973, he joined the Indira Gandhi Centre for Atomic Research, Kalpakkam, as a scientist where he worked till 1988. During this period, he enrolled for research at the Indian Institute of Science from where he obtained his PhD, in 1982. He also did post doctoral research at the Max Planck Institute für Festkörperforschung, Stuttgart, Germany, from 1983 to 1985
Ajay Kumar Sood FNA, FASc, FNASc, FRS, FTWAS  is an Indian physicist, researcher and holder of 2 US and 5 Indian patents, known for his pioneering research findingson graphene and nanotechnology. He is a Distinguished Honorary Professor of Physics at Indian Institute of Science, Bangalore. The Government of India honoured him in 2013, with the Padma Shri, the fourth highest civilian award, for his contributions to the fields of science and technology. Sood was elected a Fellow of the Royal Society (FRS) in 2015. He has been on the Physical Sciences jury for the Infosys Prize from 2019.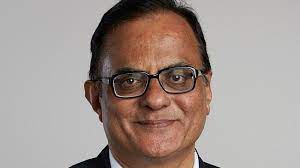 Ajay Kumar SoodSood, a member of Science, Technology and Innovation Advisory Council to the Prime Minister, has been appointed to the post for a period of three years to succeed renowned biologist K. Vijay Raghavan.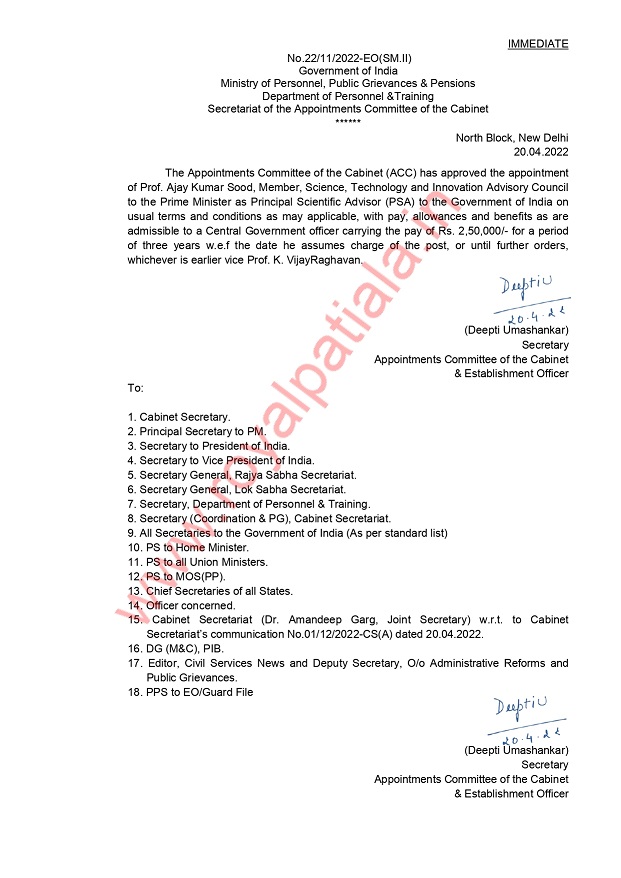 April 20,2022