International Children's Day celebrated at Police DAV Patiala
Bureau/ royalpatiala.in News/ November 21,2023
Police DAV Public School Patiala is a leading institution dedicated for providing quality education and fostering holistic development in students. With a commitment to excellence, the school creates a dynamic learning environment that nurtures creativity, critical thinking, and character building.
Police DAV Public School Patiala celebrated Children's Day with great enthusiasm, fostering joy and camaraderie among the young minds. The event, held today aimed at honouring the spirit of childhood and promoting the holistic development of students.
The day commenced with a special assembly, where teachers showcased their talents through various performances, including dance, music, and skits.  A speech was delivered by Gurpreet Kaur and Hindi poem was recited by Seema Sharma and Ms Ritu Gupta. The vibrant atmosphere resonated with laughter and cheer as teachers and students came together to celebrate the unique qualities of each child . The highlights of the celebration included interactive sessions with educators, emphasizing the importance of creativity, curiosity, and teamwork in a child's growth. Students actively participated in engaging activities that encouraged learning while having fun.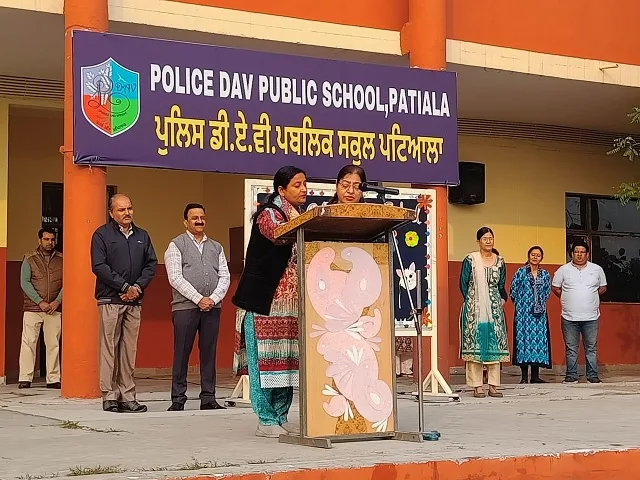 Mohit Chug School Principal expressed his delight at the heartwarming celebrations, stating, "Children's Day is a reminder to cherish the innocence and potential within each child. Our aim is to create a nurturing environment where they can flourish academically, socially, and emotionally."
The day concluded with the distribution of sweets and small tokens of appreciation, reinforcing the bond between teachers and students. As the school embraces the spirit of Children's Day, it continues its commitment for providing a nurturing and empowering educational experience.a