Lok Sabha MP requested speaker to take action against BJP MP for using foul language against him
Kanwar Inder singh/ royalpatiala.in News/ September 22,2023
Kunwar Danish Ali, Amroha Lok Sabha MP from Mayawati's party BSP had submitted a letter to the Lok Sabha Speaker Om Birla demanding action against BJP MP Ramesh Bidhuri, who made the objectionable remarks during a discussion in Lok Sabha on the "success of Chandrayaan".
He requested Om Birla, speaker, Lok sabha"please take it seriously as this is the first attack on parliamentary democracy in the new Parliament building. He must be punished as per the rules to save the dignity of the House."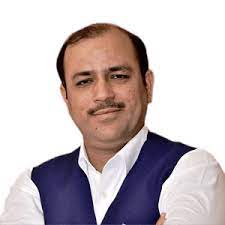 Kunwar Danish Ali said he is, with a heavy heart, considering "leaving" the parliament if no action is taken against BJP MP Ramesh Bidhuri, who used communal allegations against him inside the lower house last evening. If this can happen to me, what will happen to a common man?