Modern Senior Secondary School organized mega On-the-Spot Open Painting Competition
Kanwar Inder Singh/ royalpatiala.in News/ November 20,2023
Modern Senior Secondary School, Patiala, celebrated Children's Day with its annual mega On-the-Spot Open Painting Competition at the sprawling School grounds today. Lok Sabha member of parliament from Patiala, Preneet Kaur, was the chief guest at the event. The competition is open to all children of Patiala from ages 2.5 to 21 years. This year, there were approximately 1,600 children, from 27 different schools , who enthusiastically showed their creative skills.
The participants were divided into five different age categories. Each category had four hours to paint on selected themes like 'Climate change', 'What makes me laugh', 'My favourite healthy food', etc. on full-size chart paper provided by the school. The judges were Ratna Vira, a prominent artist from New Delhi, and Dr. Deepika Rajpal, Associate Professor, Government College of Education, Patiala.
The winners were Divya Rai ( of Army Public School, Patiala), Ravneet Kaur (of adShivalik Public School, Patiala) Raghav Verma (Army Public School, Patiala), Kanwarpartap Singh and Prabhseerat (DAV Global School, Patiala) and Manseerat Kaur (Ryan International School, Patiala). The top three in each category were awarded cups and certificates. There were several other children who were awarded certificates of merit for having created outstanding paintings. Parents of participating children and other guests were seen watching over the event, mingling around in the food stalls and taking part in fun games and a lucky draw. It was a fun-filled morning for everybody who was there.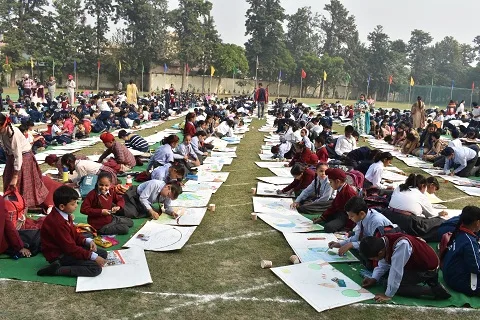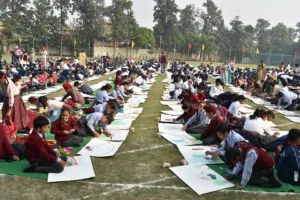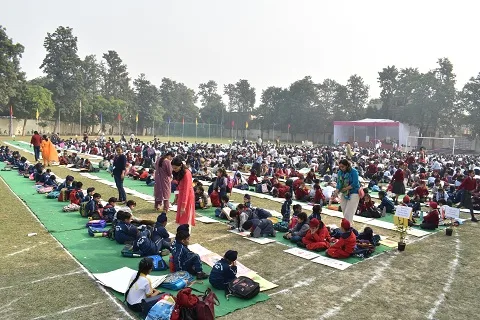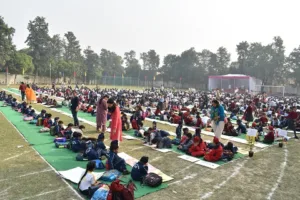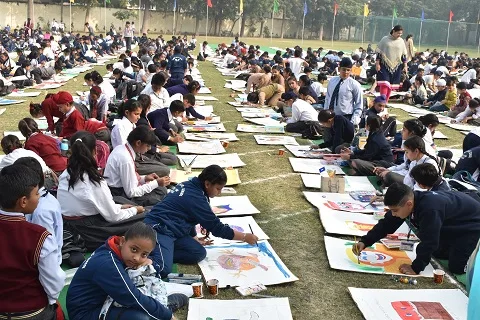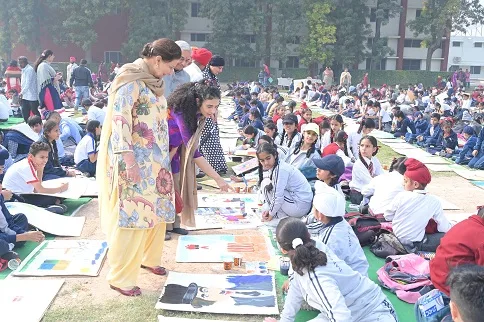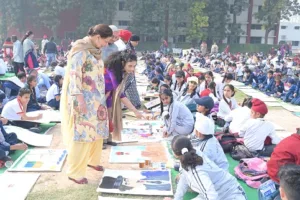 Modern Senior Secondary School organized mega On-the-Spot Open Painting Competition. Preneet Kaur also visited the newly constructed 'The Altar' at the School, which is a very aesthetically designed space for quietude, devotion and dedication. The Altar was unveiled as part of the 75-year celebrations of Modern Senior Secondary School , Patiala this year in April.