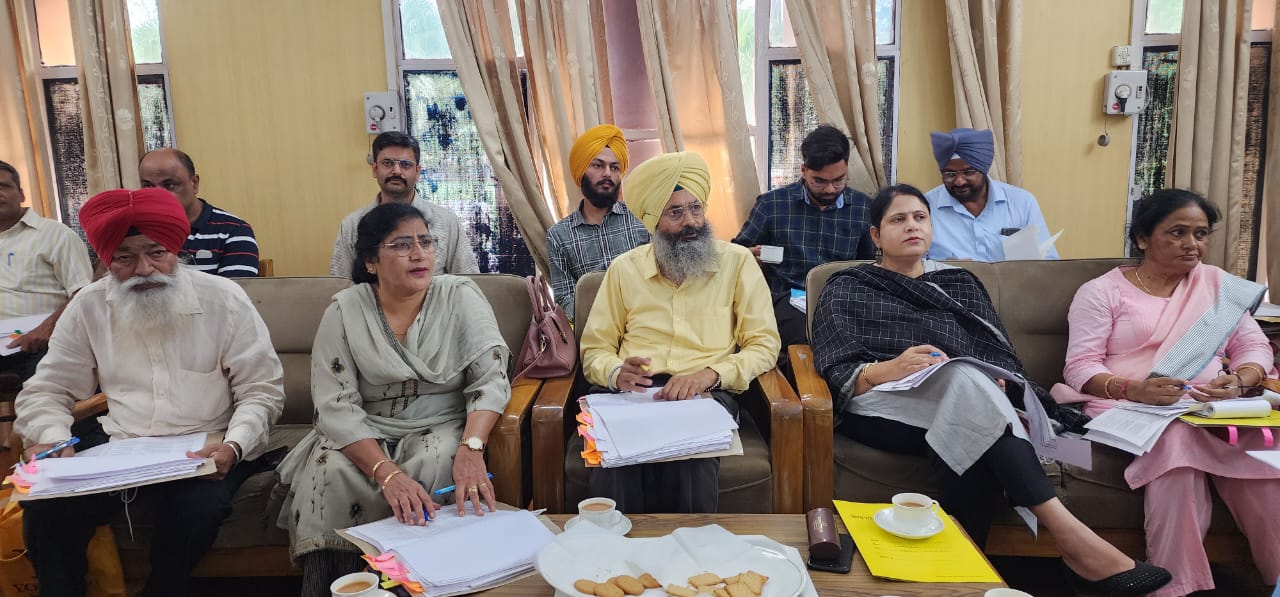 Officials pulled up for not sending files regarding pension cases to headquarter
Kanwar Inder singh/ royalpatiala.in
The officials of West Zone PSPCL were pulled up for not completing the files regarding the cases of pensions of the retired employees and for sending the same to the headquarters in Patiala.
Today, a five members team from Patiala Head office reached Field Hostel, Bathinda where superintendents and accountants from around 21 divisions turned up with the files regarding the cases of pensions.
During meeting, the team grilled the officials of Bathinda circle, Faridkot circle, Ferozepur circle and Muktsar circle.
Deputy Chief Engineer (Tech to Director Admin) Sukhwinder Singh said that when the documents are not proper and are sent without signatures of XEN and SDO, the retired employees have to face inconvenience for getting the pension. He directed the staff to complete the files and sent the files to the headquarters at the earliest.
Sukhwinder Singh along with Dy Superintending Engineer (Headquarter) Rupali Dhaliwal, on Tuesday, reviewed the cases of pensions as well as other grievances.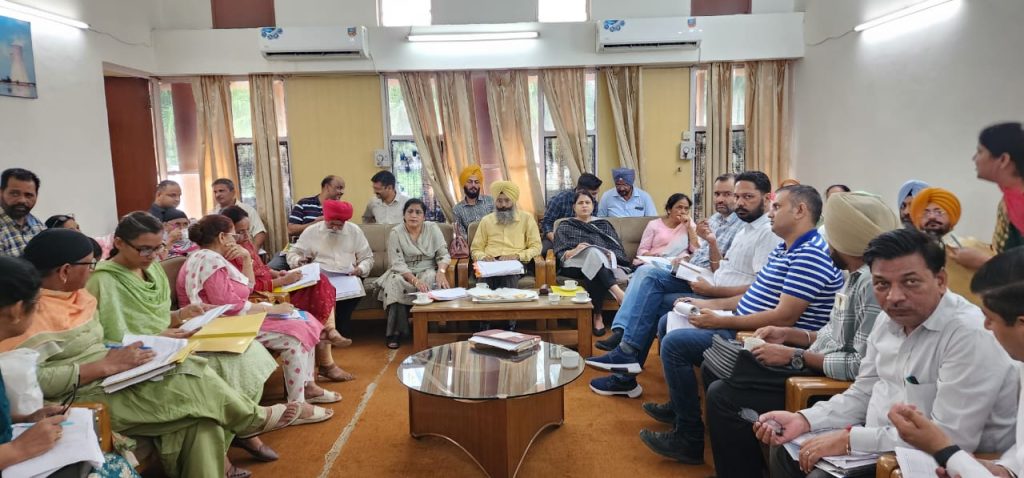 The meeting was held as per the directions of CMD PSPCL Baldev Singh Sran and Director Admin Gopal Sharma.
Similar meetings had already been conducted in other four zones including Jalandhar, Amritsar, Patiala and Ludhiana.
Er. Sukhwinder Singh said that during the meeting all the pending cases pertaining to the pensioners of PSPCL were disposed off and pension cases of those employees who are retiring between September 30, 2022 and June 30, 2023 were pursued so that they can timely get the retirement benefits. "As many as 2300 employees are getting retired between September 30, 2022 and June 30, 2023," he said.
Er. Sukhwinder Singh added that for the convenience of the pensioners, the PSPCL has set up a dedicated "Pension Helpline" for its pensioners. "Now, retirees/wards of deceased can call/Whatsapp/SMS on helpline mobile no. 9646115517 on a designed format, which is available on PSPCL website, on any working day from 9:00 AM to 5:00 PM for any information related to the status of their pension cases," he said. He added that they also took the status report of the complaints/grievances received by the department so that these can be resolved as soon as possible.
During the meeting, Deputy Secretary (P&R) Nishi Rani, Deputy Secretary (Complaints/Grievances)  Rajiv Kumar Singla, Superintendent Pension 1&2,  Divisional Superintendents, Sub-Divisional Superintendents, Circle Superintendents and accountants were present.
September 13,2022