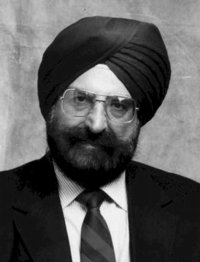 One of the 10 most renowned Sikhs across the world dies
Kanwar Inder Singh/ royalpatiala.in/ Patiala
Narinder Singh Kapany- an Indian-born American physicist, an unsung hero and father of Fiber optics, dies at the age of 94.
Dr Narinder Singh Kapany- a man responsible for bringing high-speed internet into our homes by inventing Fibre Optics Technology, is one of the 10 most renowned Sikhs across the world. He earned the title of "Father of Fibre-Optics" and was named one of the seven "Unsung Heroes" by the Fortune magazine.
Narinder Singh Kapany was born on October 31 1926, to a Sikh family in Moga, Punjab, and studied at Agra University.
He served briefly as an Indian Ordnance Factories Service officer, before going to Imperial College London in 1952 to work on a Ph.D. degree in optics, which he obtained in 1955.
Dr. Narinder Singh grew up in Dehradun of northern India. While a schoolboy there, a teacher scolded him that light could only travel in a straight line. Singh disagreed and set out to prove the status quo wrong. The result of his life's work was the creation of fiber optics.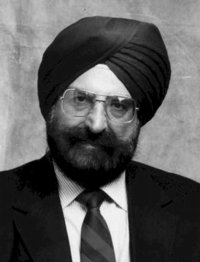 Singh states, "It became an obsession of mine to bend light around corners." He began to use a series of prisms lined up to move beams of light, but the light itself still traveled in a straight line between the prisms. Continues Singh, "That got me thinking about using cylindrical geometry instead. The initial impetus for my work was to develop a 'flexible fiber scope', the idea to use it as an instrument for doctors to look into the body."
At Imperial College, Kapany worked with Harold Hopkins on transmission through fibers, achieving good image transmission through a large bundle of optical fibers for the first time in 1953.
In 1960, he founded the Optics Technology Incorporation where he served as Chairman of the board, President and Director of research for almost 12 years.
Kapany's research and work have encompassed fibre-optics communications, lasers, biomedical instrumentation, solar energy and pollution monitoring. He has over one hundred patents, and was a member of the National Inventors Council. He is an International Fellow of numerous scientific societies including the British Royal Academy of Engineering, the Optical Society of America, and the American Association for the Advancement of Science.
In November 1999, Fortune magazine published profiles of seven people who have greatly influenced life in the twentieth century but are unsung heroes. Kapany was one of them.
He was the founding chairman of the Sikh Foundation and has been a major funder of its activities for over 50 years.
Some of the most popular uses of fibre optic cables are listed below.
Internet. Fibre optic cables transmit large amounts of data at very high speeds. …
Computer Networking. …
Surgery and Dentistry. …
Automotive Industry. …
Telephone. …
Lighting and Decorations. …
Mechanical Inspections. …
Cable Television.
December 4,2020