Patiala administration keeping eagles eye on illegal activities; Committed to conduct fair polls-DC,SSP
Kanwar Inder Singh/ royalpatiala.in
In a combined press conference today, the Deputy Commissioner cum district election officer  Sandeep Hans and Senior Superintendent of Police, Dr. Sandeep Garg assured the conduct of free and fair polls with complete transparency amid full security arrangements.
Divulging details, they informed that the election campaigning will come to an end at 6.00 pm on 18 February, and all political parties and outsiders canvassing in the district must follow the prohibition protocol. Political party workers who are not the registered voters of Patiala will have to leave the district with immediate effect otherwise strict action will be taken against the protocol violators. Necessary guidelines have been issued to the police and civil administration to ensure the same.
Answering the queries of media persons,  Sandeep Hans informed that 10,000 electoral personnel have been deployed on the 1784 polling stations of the district. The election commission has appointed Observers for every constituency, micro-observers for every booth, and CCTV cameras for webcasting have also been installed. The DC informed that the district administration is keeping a watchful eye on every election activity and the SSP Dr. Sandeep Garg mentioned that 7000 personnel of District police and 38 Companies of Paramilitary forces have been deployed for maintenance of strict security arrangements. The Haryana borders will be sealed 48 hours prior to the polling day and any antisocial elements trying to thwart the peaceful election process will be dealt with sternly.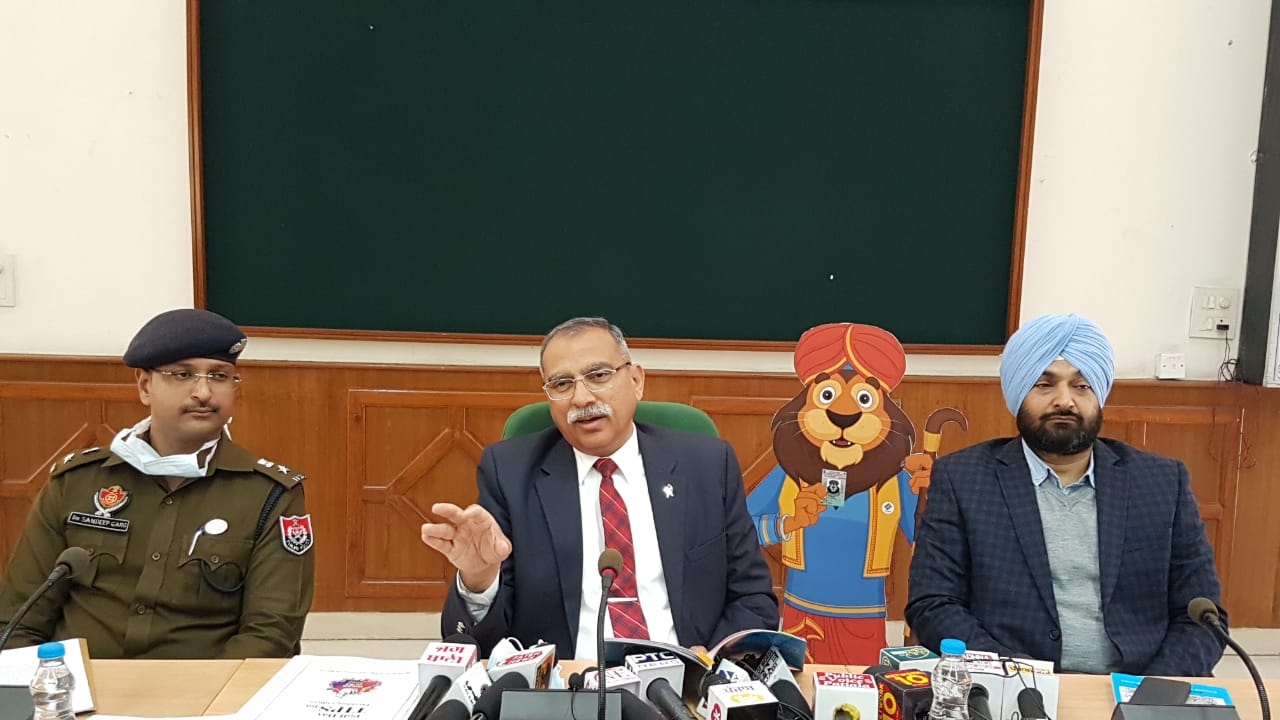 Answering another question,  Sandeep Hans informed that 8 pink polling stations managed by women in 8 constituencies, 6 polling booths managed by Persons with Disabilities (PWD) and 56 model polling booths with remain an attraction for voters during polls. The DC further stated that solid arrangements are in place to overcome the challenge of covid despite considerable drop in number of cases of covid affected people in the district.
Patiala administration keeping eagles eye on illegal activities; Committed to conduct fair polls-DC,SSP both urged voters to come out and exercise their right to vote between 8 am and 6 pm on 20 February without any fear or inhibitions. The SSP informed that if any voter feels threatened or is bribed, a complaint can be lodged in the nearest police station. Complaints may also be lodged on district Patiala control room numbers -95928-12500 & 98764-32100, helpline numbers 181 or 112, else on the personal whatsapp number of SSP i.e. 80541-00112.
February 17,2022