Patiala district administration organizes "Future Tycoons-2: Empowering Punjab's Entrepreneurs for Success"
Kanwar Inder Singh/ royalpatiala.in News/ October 31,2023
Aman Arora, Punjab's Employment Generation and Skill Development Minister, highlighted the Punjab government's commitment to providing support and mentorship to budding entrepreneurs and individuals with innovative business ideas in the state. The aim is to empower those in need and transform them into thriving business leaders. Under the leadership of Chief Minister Bhagwant Singh Mann, the government has created a conducive environment and assistance programs for emerging entrepreneurs.
Minister Arora made these remarks during his visit to the Thapar Institute of Engineering and Technology to honor the winners of the 'Future Tycoons-Startup Challenge-2.' This groundbreaking competition, the first of its kind in the country, was organized by the Patiala District Administration in collaboration with Startup Punjab.
Aman Arora commended the 'Future Tycoons-Startup Challenge-2,' led by Deputy Commissioner Sakshi Sawhney and supported by Startup Punjab through the District Bureau of Employment and Business. He emphasized that this initiative not only provides funding but also a network to help new entrepreneurs thrive in the market.
Arora further expressed that Punjab is rich with innovative ideas, and the government's efforts are geared toward identifying and providing suitable opportunities to the talented individuals. The Chief Minister's leadership encourages self-employment and startups on a large scale, offering services such as loan facilities, NOCs, and technical assistance under one roof.
Congratulating the participants of the Future Tycoon competition, Minister Arora assured that the government would extend all possible support to these entrepreneurs with outstanding ideas.
Jaspreet Talwar, Principal Secretary of Employment Generation, praised the district administration's initiative. Deputy Commissioner Sakshi Sawhney described this unique initiative as an effort to level the playing field for entrepreneurial opportunities and access to funding, networks, and markets. The inaugural edition saw participants setting up stalls at the G20 summit in Amritsar, and many others have successfully developed a mature market and clientele.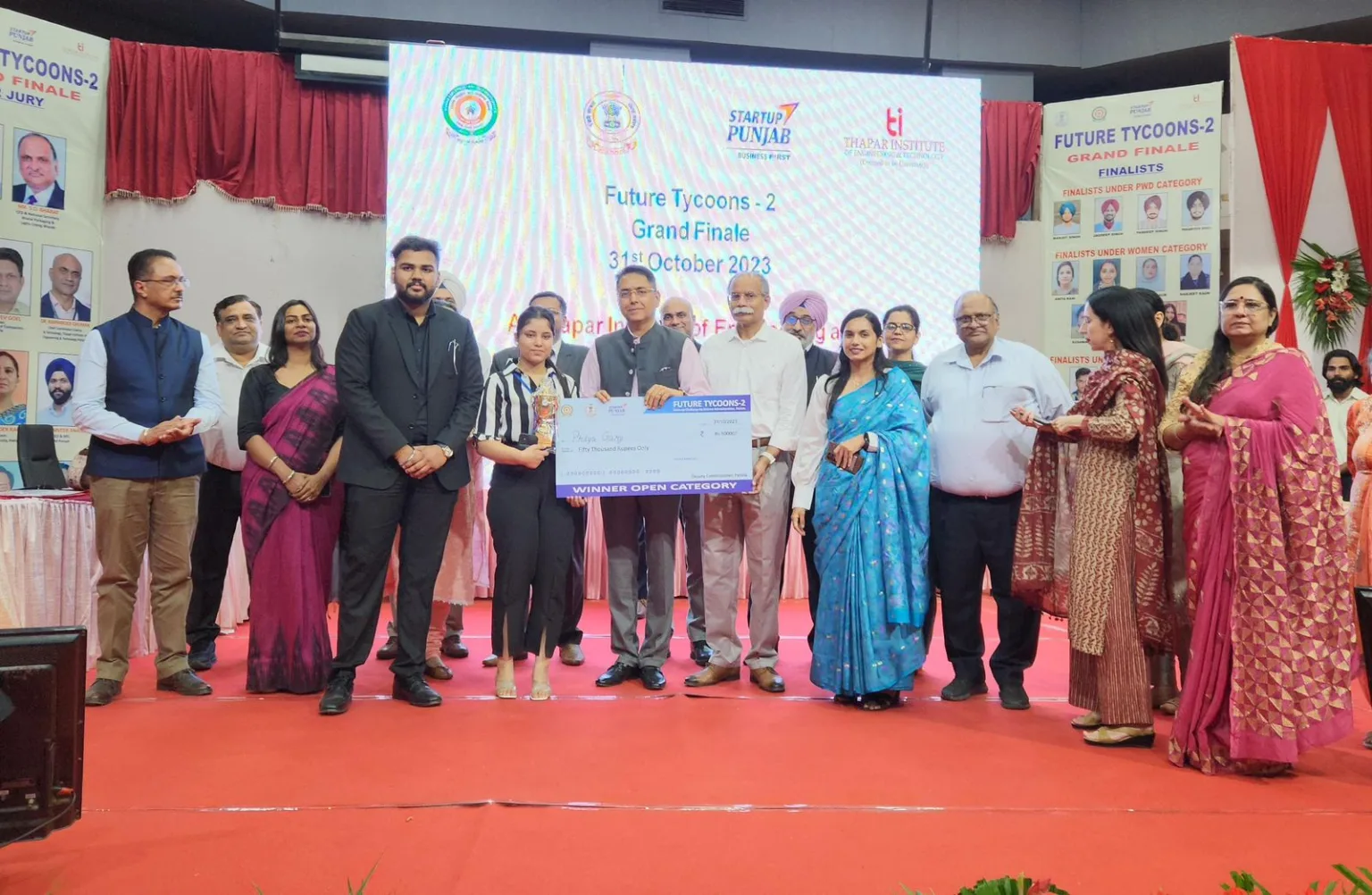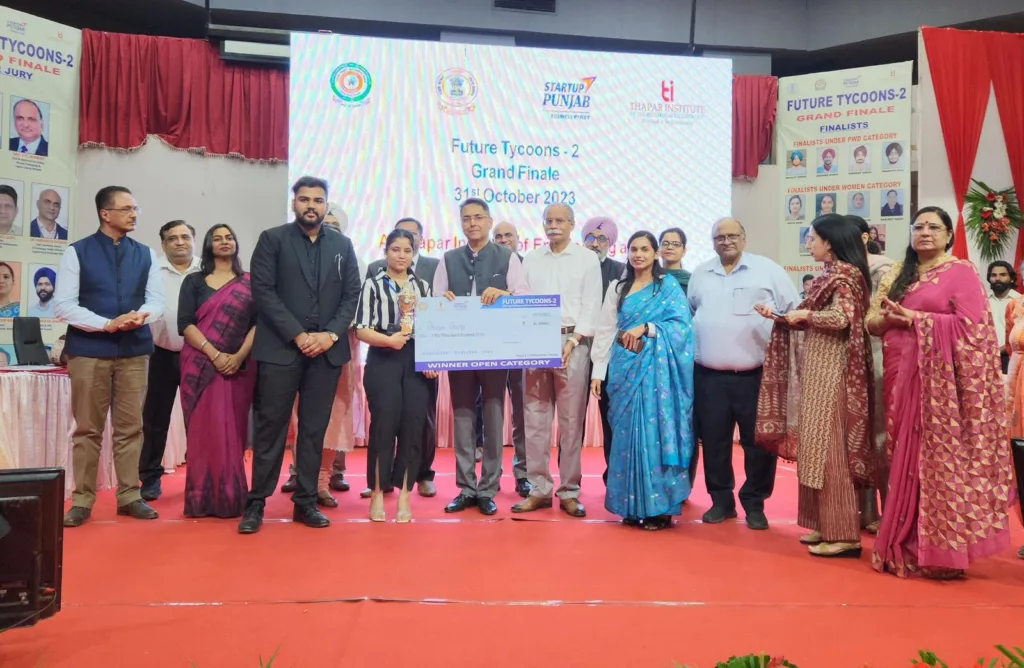 Sakshi Sawhney reported that the second edition had a remarkable 1109 participants, with 81 going through screening rounds and 22 emerging as finalists. The jury, consisting of industry experts and intellectual property rights specialists, played an independent role in the selection process.
This event was conducted in partnership with Startup Punjab, Invest Punjab, among others, and memorandum of understandings (MOUs) were signed for angel investments between the District Bureau of Employment and Enterprises Patiala and local industrialists. Four categories received an assured sum of Rs 50,000 each, including open, physically challenged, women, and student categories.
This competition is akin to "Shark Tank," with a unique twist – all participants receive mentorship and guidance on how to present their ideas. Workshops are provided to help increase sales and expand their customer base. Additionally, the challenge aims to address socially relevant issues and make entrepreneurship accessible to underrepresented groups in the employment and industrial sectors.
The winners of this year's competition are Manjot Singh (PWD category), Sahil Khan (students category), Sukhjit Kaur (women's category), and Priya Garg (open category). In addition, Ryan Dhanjal and Paramveer Singh were honored with consolation prizes.
All participants will continue to receive mentorship and support through knowledge partners Chitkara and Thapar.
Patiala district administration organizes "Future Tycoons-2: Empowering Punjab's Entrepreneurs for Success". The event was attended by various dignitaries, including Director of Employment Generation Amrit Singh, Director of Thapar Institute Padama Kumar Nayar, and prominent industrialists.