Patiala Police arrested another selected "Naib Tehsildar" candidate in recruitment scam
Kanwar Inder Singh/ royalpatiala.in
As per available information, Patiala police has arrested another candidate Lovepreet Singh , who has been selected by the Punjab Public Service Commission (PPSC) for the post of Naib Tehsildar , in the recruitment scam.
As per sources, the accused Lovepreet Singh has got 12th rank in the recruitment exam. He was called by the police to join the ongoing investigation at CIA staff, Patiala. After questioning, police arrested him on the basis of evidence procured against him.
Earlier, Patiala police had already arrested two candidates, who had cleared the recently held Naib Tehsildar exams, Balraj Singh alias Vicky and Varinderpal Chaudhary.
Meanwhile SSP Patiala Varun Sharma and SP (counter intelligence) Simrat kaur, who is heading the ongoing investigation could not be contacted despite attempts.
Balraj Singh had given the test at Akal Degree College Mastuana District Sangrur and got second rank after the exam and Varinderpal Chaudhary had given the test at State College of Education at Patiala and placed at 21st in the results declared by the Punjab Public Service Commission (PPSC).
Patiala Police arrested another selected "Naib Tehsildar" candidate in recruitment scam. As per unconfirmed reports, the third arrested accused Lovepreet Singh had given his recruitment exam at a Chandigarh centre.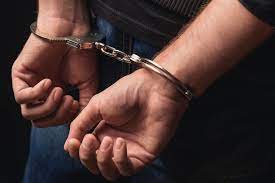 Patiala police had already registered case number 238 dated 11.11.2022 under section 419,420,465,468,471,120 B IPC,66 D,I. T.Act 2008 at Police Station Kotwali Patiala in the recruitment scam.
Patiala Police had already arrested 5 other accused Navraj Chaudhary alias Gogi, Gurpreet Singh alias Guri, Jatinder Singh alias Makhan, Sonu Kumar and Vijender Singh who are already in the police remand and their interrogation is going on.
The arrested persons have revealed during the investigation that they provided candidates GSM devices with SIM cards inserted in it and very small bluetooth ear buds for seamless connectivity. The candidate would carry the GSM device by concealing it, usually in shoes/socks etc. Thereafter, during the exam hours, the candidate would use previously agreed signals such as coughing/ tapping to communicate the test booklet series received by him to the person who is deputed for dictating the answers. The arrested accused and their associates would accordingly dictate the correct answers to the candidates during the test.
The arrested accused Varjinder Singh s/o Satyavan r/o Nachar Khera, Jind, Haryana, disclosed that dummy candidates, who had applied for the exams purely for the purposes of capturing the picture of question papers with the help of wireless cameras, would then send it outside to predetermined persons. The subject matter experts of different subjects from outside locations like Haryana, who had already been roped in this criminal conspiracy, would then solve the questions and accordingly answer key was prepared. The answer key was then dictated to the candidates via GSM/ bluetooth device.
Two "Naib Tehsildar" candidates who passed recruitment exam with flying colours landed in police custody
November 21,2022