Patiala police looses chance to arrest Sidhu Moosewala
Kanwar Inder Singh/ royalpatiala.in/ Chandigarh
Famous controversial Punjabi Singer Shubhdeep Singh Sidhu @ Sidhu  Moose Wala , who is wanted in two cases registered under the Arms Act, at Sangrur and Barnala, was let off with a challan after he was caught driving an SUV with tinted glass windows in Nabha on Saturday afternoon.
Patiala police looses a golden chance and didn't arrest Moose Wala though two of his vehicles, one of which was being driven by Moose Wala himself, were stopped and challaned. One of these vehicles was being driven by Singer Shubhdeep Singh @ Sidhu Moosewala s/o Balkaur Singh, r/o Moosewala Mansa district, and the other vehicle was driven by Rajinder Singh s/o Teja Singh, r/o Moosewala Mansa district. Both vehicles were challaned u/s 74 of the Motor Vehicle Act for unauthorized use of Sun Films/Tainted glasses by SHO PS Kotwali Nabha.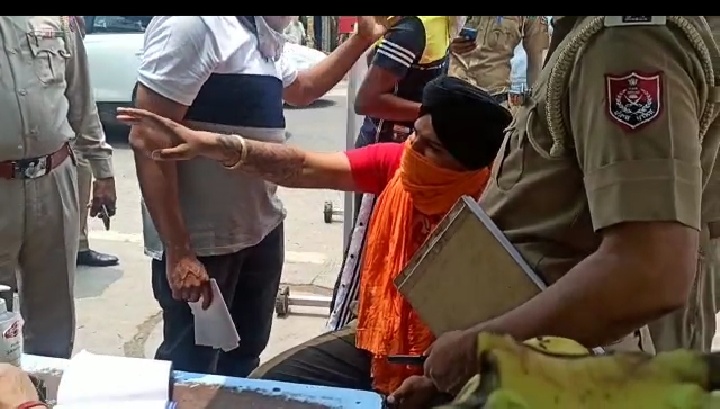 Police official on duty said, "We issued him a challan as Sidhu Moose Wala had used black-tinted glass in his Land Range Rover SUV and Mahindra Scorpio in his cavalcade was challaned  under the Motor Vehicles Act" Moose Wala has so far not applied for bail in either case.
When reminded the nabha police officials that Moosewala is wanted in two cases registered under the Arms Act, by neighboring districts of Sangrur and Barnala, they said, Moose Wala told the SHO that he was already out on bail in both cases. Therefore, as per the procedure, we asked him to leave after issuing a challan, for the violation, he did, under Motor Vehicles Act, as we are not aware of this fact, that he didn't get bail from the court."
Moose Wala is accused of using a firearm in the fields in Barnala and also of firing pistol shots at the firing range built at IRB Ladda Kothi. He was accompanied by certain police officials on both the occasions.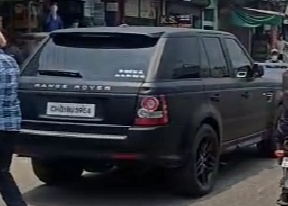 The police earlier had registered the case against Moosewala and others under Section 188 of IPC and Section 51 of the Disaster Management Act in Barnala. Another FIR was registered in Sangrur under the same provisions of law. The Arms Act has now been invoke in both cases.
Further, in both the FIRs, investigation is being carried out by Superintendent of Police, PBI, BOI (Sangrur & Barnala). Summon notices have already been served to Singer Sidhu Moosewala in both cases to join the investigations. Further action, as warranted by law and facts, will be taken against him in the cases registered against him and other individuals by the Police of Sangrur and Barnala.
June,6,2020