Philanthropist former Punjab MLA dies due to Corona
Kanwar Inder Singh/ royalpatiala.in
Punjab Chief Minister Captain Amarinder Singh on Wednesday condoled the sad demise of veteran Congress leader and Ex- MLA Jagraj Singh Gill (95), who passed away here today this morning in a private hospital after struggling with Coronavirus.  Notably, Jagraj Sing Gill was elected as MLA from Moga in 1957.
The Punjab Cabinet Minister  Charanjit Singh Channi has also expressed deep shock and grief over the sad demise of former MLA Jagraj Singh Gill. He was detected positive for Corona and died in hospital.
In a press statement issued here today Channi said that Jagraj Singh Gill was a fine human being and great philanthropist. In his condolence message Channi has prayed to the Almighty to grant eternal peace to the departed soul and give strength to the family members to bear this loss.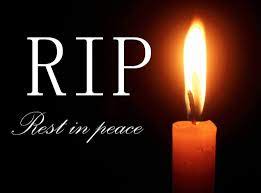 Jagraj Singh Gill remained MLA and Chairman of Punjab Mandi Board in 1970s and most of grain market yards were constructed during his tenure. He set up a de-addiction centre at Moga, and donated land worth crores for it.
He funded the construction of main block of Kendri Singh Sabha Centre in Chandigarh. About a week ago he donated Rs. 5.50 lakh to provide beds, mosquito nets and  table fans etc. to farmers on Singhu and Tikri border.
Channi said that Jagraj Singh Gill was a social worker from heart when set up an old age home near Kharar and list of his such philanthropist acts is very long.
Sharing his heartfelt sympathies with the members of the bereaved family, relatives and friends, Captain Amarinder Singh prayed to the Almighty to give courage to them to bear this irreparable loss in this hour of grief and grant peace to the departed soul.
April 21,2021