PIPS Chairman Brij Mohan Gupta honoured with the 'Global Pride Award' in Dubai
Bureau/ royalpatiala.in News/ June 8,2023
Apna Punjab Foundation, which is working on health, education and environmental conservation, organized an international education conference on June 4 at Hotel Hyatt in Dubai. In which 140 educationists and thinkers participated from Canada, Australia, U. S. A , Dubai and India. Federation of Private Schools and Association of Punjab and Indian Minority Foundation were co-sponsors in this conference.  In this conference, eminent education administrators from countries and abroad were honored for their services to the society.
It is a matter of great pride that  Brij Mohan Gupta, Chairman of Pepsu International Public School of Patiala (PIPS) and  Gautam Gupta, were honored with the Global Pride Award.
Brij Mohan Gupta achieved a high position in the field of education management due to his intelligence, diligence and hard work and following in his footsteps Gatam Gupta kept the bright future of the students in mind and always raised the temple of education higher. People made their status in their country while going. In recognition of his educational achievements, he was honored with the Global Pride Award in Dubai. In which Sheikh Sultan bin Nasir, Humaid Rashid: Altuami Investment, L. L. C Dubai, Jatinder Vaidya President Indian People's Forum, U. A. E.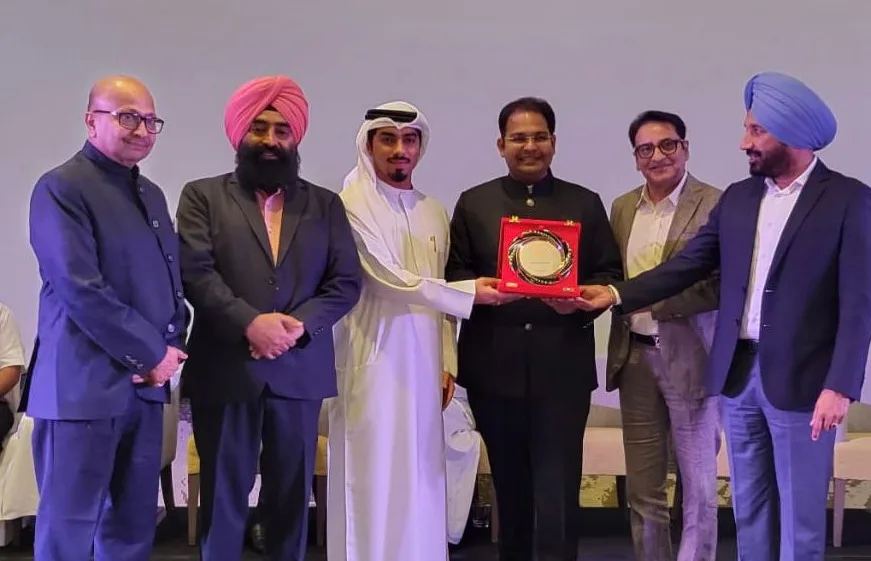 Surinder Singh Kandhari, Chairman Guru Nanak Darbar, Gurudwara and Chairman Elgobowi Group were special guests. In addition to this convention, the convenor of the Dubai Chapter Foundation was organized by the Indian Minority Foundation. Started under the patronage of Satnam Singh Sandhu .
PIPS Chairman Brij Mohan Gupta honoured with the 'Global Pride Award' in Dubai. Today it is a matter of great pride that Pepsu International Public School is earning its name in foreign countries. Chairman  Brij Mohan Gupta , Gautam Gupta thanked the Punjab Foundation for this Education Global Pride Awards and Principal of the school Preeti Duggal congratulated the Chairman Brij Mohan Gupta and Gautam Gupta .