Police DAV Public School Patiala celebrates Remarkable Victory in Inter-School Painting Competition
Bureau/ royalpatiala.in News/ November 21,2023
In a display of exceptional artistic talent , Police DAV Public School, Patiala class 9 student Shivam emerged victorious in the recently held Inter-School on the spot Painting Competition. The competition, hosted by Modern Senior Secondary School, brought together budding artists from various schools in Patiala . About more than 50 students participated in the category of class 7 to 9 out of which Shivam was chosen for second position.
Shivam 's winning artwork not only showcased creativity but also demonstrated a deep understanding of the competition theme. The judges were highly impressed by the meticulous attention to detail and the unique perspective portrayed in the painting.
The school takes immense pride in nurturing and encouraging the artistic endeavors of its students. The victory reflects not only Shivam 's dedication to the craft but also the school's commitment to fostering a well-rounded education that goes beyond the classroom.
Mohit Chug, the school principal, expressed delight at the achievement, stating, "We are thrilled to witness the artistic prowess of Shivam being recognized on a broader platform. This victory is a testament to our school's emphasis on providing a holistic education that fosters creativity and individual expression."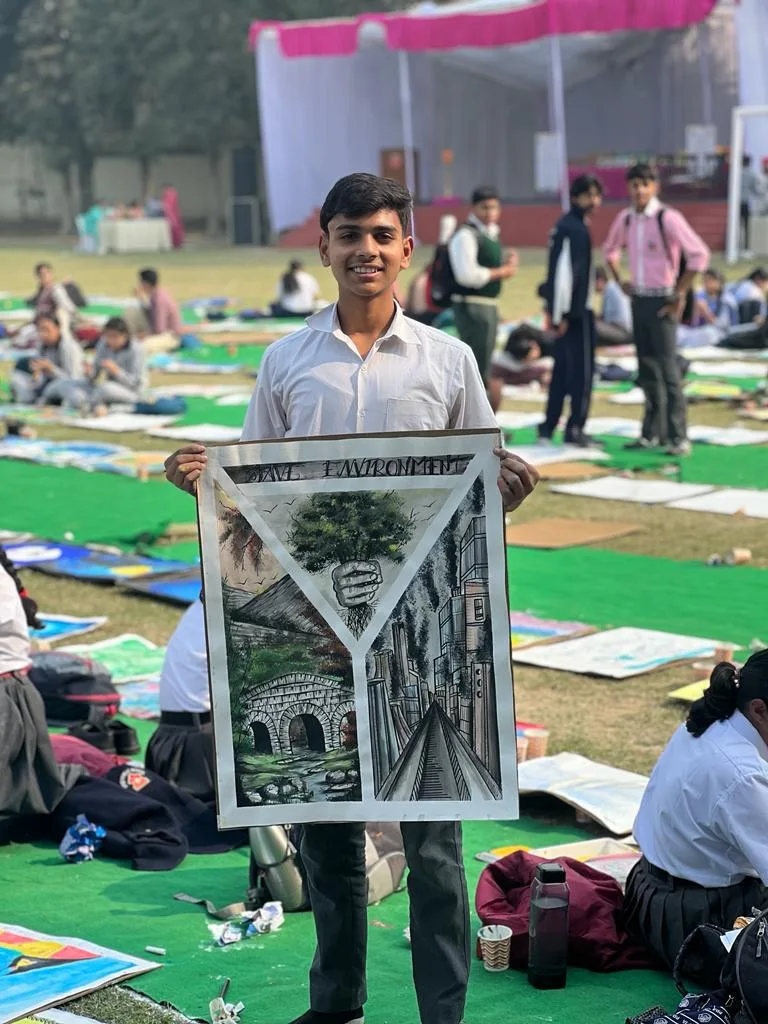 The entire school community congratulates Shivam on this outstanding accomplishment. This success serves as an inspiration to fellow students, encouraging them to explore and showcase their talents in diverse fields.