Post-mortem examination of Belarusian coach complete; was found dead at NIS hostel
Kanwar Inder Singh/ royalpatiala.in
Today, the post-mortem of 72-year-old Belarusian coach Nikolai Snesarev, the long distance national athletics coach, who returned to India only a few days ago, to train steeplechaser Avinash Sable for the Olympic Games in Tokyo, was done by a board of three doctors constituted by government medical college , Patiala and included one doctor from pathology department and two forensic medicine experts from department of forensic medicine and toxicology, after he was found dead at the International Hostel at Netaji Subash National Institute of Sports (NSNIS).
Ruling out the covid  angel, as per the sources, "the Covid 19 medical report was also received and he was tested negative".
As per the mortuary sources, who were involved in the post-mortem procedure, informed "samples of viscera kept for further chemical and histopathological examination."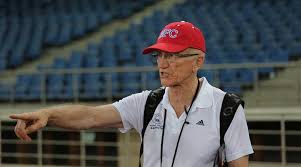 When asked Dr DS Bhullar, in-Charge of the mortuary of Govt Rajindra Hospital for the next procedure, as he was an International coach, Dr Bhullar said "embalming to preserve and transport the dead body done by department of Anatomy of medical college "
As per the available information, dead body was handed over to the police after post-mortem examination.
Sources informed that on March 5,2021, 72-year-old Belarusian coach Nikolai Snesarev did not turn up for the Indian Grand Prix-3, which was going on just 100 metres away from his room at the International Hostel at NSNIS and after the event, a group of foreign coaches went to his room at around in the evening and found it locked from inside. The coaches the called the security guards of NSNIS and broke open the door of his room. When they got in, they found the coach lying on his bed. He was immediately rushed to the health centre of NIS, where he was declared brought dead. Later his body was shifted to the Government Rajindra Hospital for post mortem.
March 7,2021