PSPCL CMD appreciated the work done by Corona warriors in continuous power supply
Kanwar Inder Singh/ royalpatiala.in/ Chandigarh
PSPCL CMD A.Venu Prasad and Director Distribution. Er.DPS Grewal appreciated the valued services and efforts  put in by distribution officers  of Punjab State Power Corporation limited here today during an interaction with more than 250 SDOs of distribution  via video conferencing session.
CMD A.Venu Prasad  appreciated   the role of the Information Technology wing of PSPCL for creation of online platform for interaction of more than 250 officers through video conferencing.  A.Venu Prasad also asked all the HODs to organize such interactions and review meetings.
During Video conferencing Director Distribution Er.DPS Grewal appreciated the role and efforts of all  distribution officers for providing scheduled uninterrupted power supply to agriculture consumers and continuous & reliable power supply to all other categories of consumers in spite of Covid 19 pandemic.
He appealed all officers to follow government guidelines and take necessary precautions to safe guard themselves as well as PSPCL's esteemed consumers  from Covid 19 pandemic like wearing masks, maintaining  social distancing and sanitize hands regularly.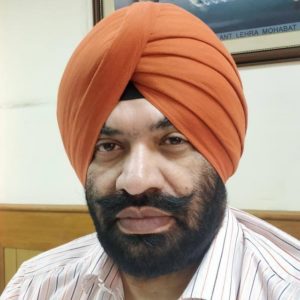 Er.DPS Grewal said that each sub division office can play an important role for the PSPCL, because that is the first interface stage between consumer and PSPCL. He stressed   upon improvement in performance of subdivisions which inturn will further improve performance of PSPCL as a whole.
He said that keeping in view of the Covid 19 period distribution officers should play proactive role and educate the applicants to adopt digital mode for applying for new connections, supply related grievances/other issues, payment of Electricity bills.
He called upon distribution SDOs to focus especially on energy audit because the survival of an organization depends upon the revenue assessment and its timely realization.  He also stressed upon the officers to work more diligently for issuance of proper and correct bills to esteemed consumers.
While sharing about the theft of electricity, he said that in Punjab, distribution losses are  mainly due to  theft of electricity. He categorically  pointed out that distribution officers should plan mass raids on such feeders where losses are much more. He said that all out efforts shall be made at every level for recovery of bills from the consumers. He said that any kind of corruption would not be tolerated at any cost in PSPCL. He also stressed for distribution officers to plan for timely maintenance of electrical infrastructure and sealing  of meters in their sub divisions.
August, 28, 2020