Punjab BJP turncoat president on pleasing mode; inducts more turncoat leaders in state leadership
Kanwar Inder singh/ royalpatiala.in News/ November 9,2023
Today, Sunil Jakhar, Punjab BJP president inducted three leaders as state vice presidents and three leaders as core group/ committee members.
The newly inducted leaders include Arvind Khanna, who was a congress leader, than shifted to shiromani akali dal and later joins BJP, is a relative of Capt Amarinder Singh.
Sunder Shyam Arora is former cabinet minister in the Capt Amarinder Singh led government.
Former Akali leader Inderiqbal Singh Atwal had joined BJP with his father Charnjit Singh Atwal,a former member parliament and deputy speaker of the lok sabha.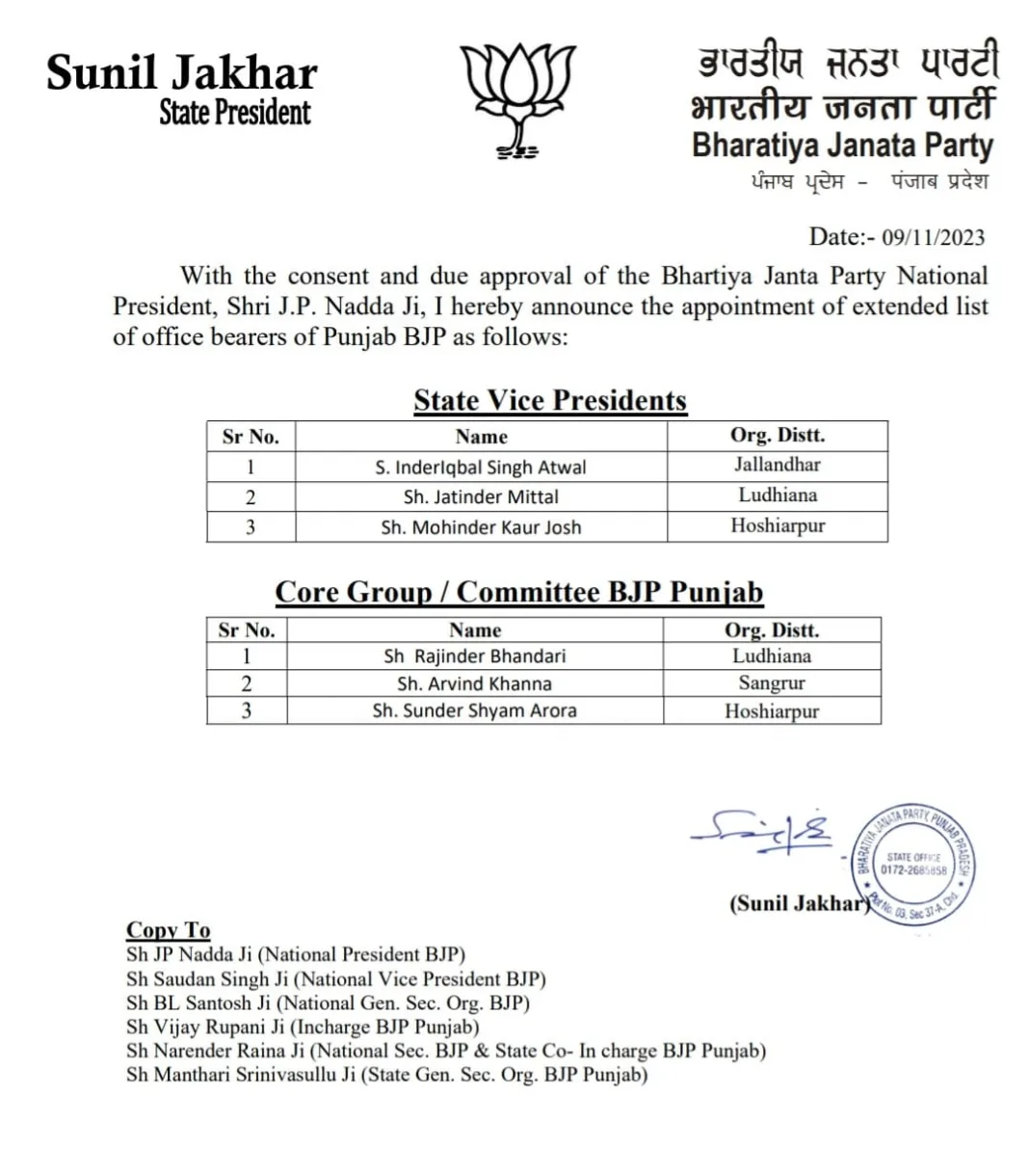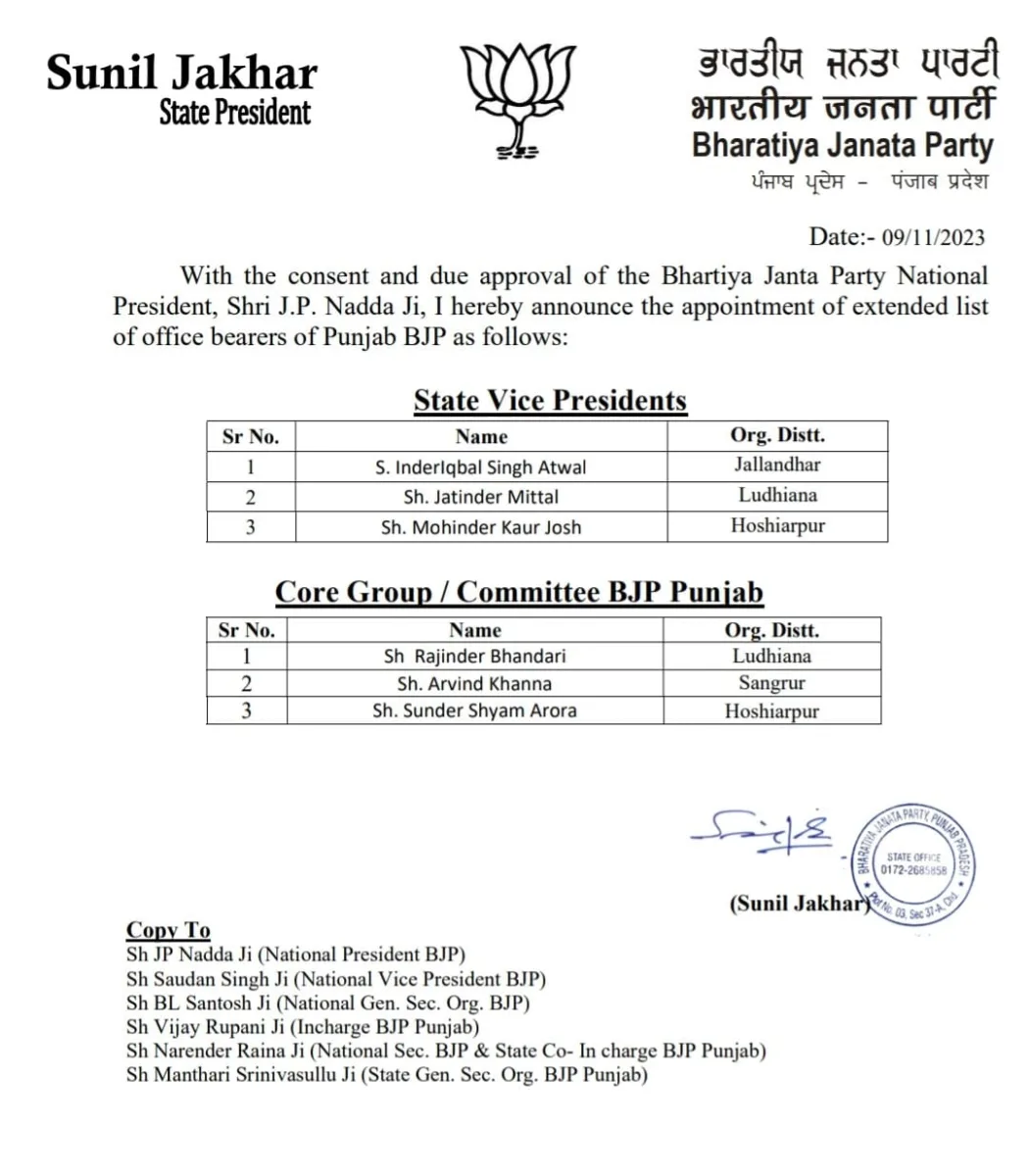 Three time shiromani akali dal MLA Mohinder Kaur Josh , who later joined BJP is a daughter of veteran politician Arjun Singh Josh is also inducted in the state BJP committee.
Rajinder Bhandari and Jatinder Mittal are BJP leaders from Ludhiana.