Punjabi University allows students to pursue two courses simultaneously
Kanwar Inder Singh/ royalpatiala.in
Adopting the UGC instructions, Punjabi University has allowed the students to pursue two courses at the same time. The university authorities have announced the historic decision and issue the notification.
As per the university notification, "A student can pursue two academic courses, one in full time physical mode and another in open and distance learning (ODL) or upto courses simultaneously in the ODL, both being offered by Punjabi University."
Earlier in April this year, the UGC has approved simultaneous dual degree courses for students in India, allowing them to complete courses either at the same university or from different universities at the same time, University Grants Commission Chairman M Jagadesh Kumar had said.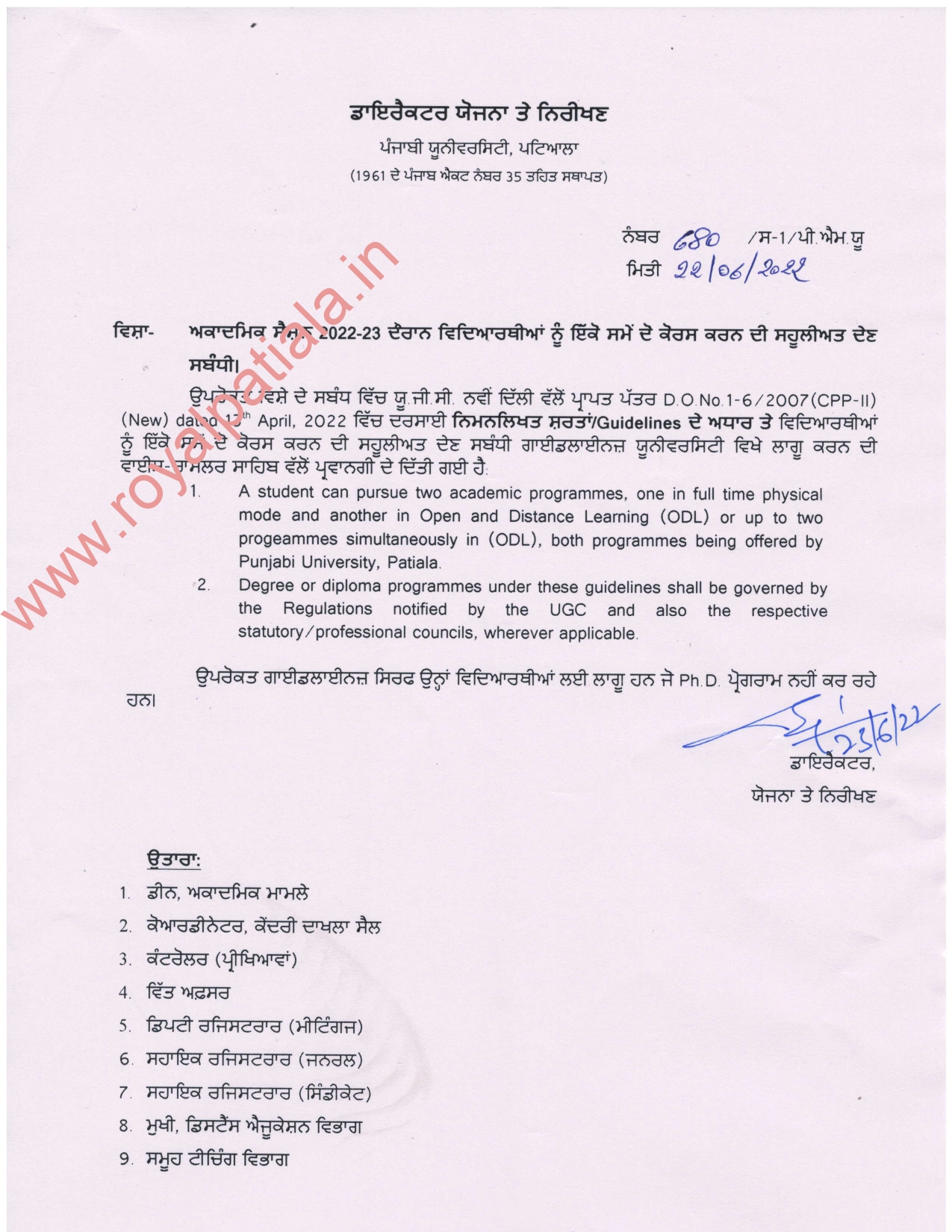 June 25,2022