Punjabi University researcher done research on 'Aarti'
Kanwar Inder Singh/ royalpatiala.in News/ October 29,2023
A research has been done at Punjabi University, Patiala about 'Aarti', one of the various religious poetic forms prevalent in the field of Punjabi literature. This research work has been done at Department of Punjabi by researcher Rajan under the leadership of Supervisor Dr. Buta Singh Brar.
In this dissertation, the researcher has also compiled 58 neglected Punjabi Aarti poetry texts apart from the analysis of 11 universally accepted Aarti poetry texts.  Collected from various sources, these texts include one Aarti of Jagrata, 29 Aartis of Sanjhi Mai, four Aartis of the Ravidasiya community, 23 Aartis of the Nihang Singh community and one 'Aarta' of the Udasi community.
Dr.  Buta Singh Brar said that 'Aarti' is the most popular form of poetry in Indian and Punjabi folk life.  The poets of the Middle Ages made it the medium of their poetic expression, as a result of which it became a song-poetry and became a home in the people's mind and its relationship was associated with a worshiped person or a deity, but much knowledge about this poetic form.  Only in dictionaries and encyclopedias is the term 'Aarti' found in terms of definitions. So, an attempt has been made to fill the research gap related to this poetic form through this research work.
He said that 'Aarti' is an original and traditional form of Punjabi poetry of a religious nature.  The direction of its development journey is from ritual to poetry.  Ritual-wise, its seeds lie in the 'Agni' ignited in the 'Yag' Anushthana performed in Sanatan Dharma, which eventually transforms into 'Jyot' in worship.  In Punjabi Aarti-poetry, along with Aarti, works titled 'Aarta' are also popular.  He said that according to the general concept, Aarta is considered to be a large-sized creation compared to Aarti, but the researcher has proved beyond this concept about Aarta, the meaning of Aarta is a distressed person, appears to bow before the divine power who is in a state of despair when his worldly needs are not met.
Researcher Rajan said that in the dissertation, he has selected the research material found in the folk religious literature of Punjab, Nath-Jogi literature, Gurmati literature and modern Punjabi literature.  He has divided Punjabi arti-kavi into Nirguna and Sarguna categories.  The vein of Sarguna Punjabi arti-poetry is associated with Vaishnava, Shaiva and Shakta schools of Indian religious tradition.  Although the central concern of both classes is to attain harmony with the divine, the means and paths of both are different.  The sadhana-marga of Sarguna Aarti-kavi is ritualistic, but the sadhana-marga of Nirguna Aarti-kavi is introspective in nature.  According to Nirgun Aartikars, the divine cannot be satisfied with any external ritual but the entire creation in its vast form is engrossed in the Aarti of that Lord.  In this context, Guru Nanak Sahib has given a new meaning to all the contents of Karamkandi Aarti.  In this way, Aarti becomes a recitation that awakens a unique feeling of worshiping the entire universe before the formless God, instead of a repetitive ritual worship-song in front of a divine existence.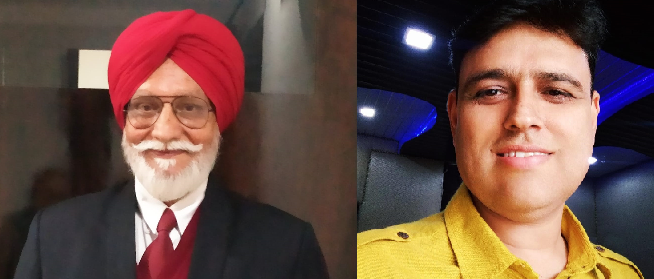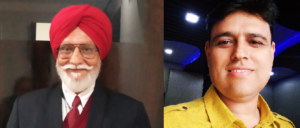 Vice Chancellor Prof.  Arvind congratulated the researcher and his supervisor for this research work and especially for the collection of Aarti poetry texts in Punjabi language.  He expressed the hope that these poetry-texts will help in the research of further researchers.