royalpatiala.in News Impact- MLA supporters advertisements removed by MC Patiala
Kanwar Inder Singh/ royalpatiala.in
On Friday, September 18, 2022 News Website royalpatiala.in highlighted in these columns that how the supporters of local Patiala Urban MLA Ajitpal Singh Kohli and Patiala Rural MLA Dr Balbir Singh are evading government charges by placing their photos on the outdoor advertisements causing huge losses to Patiala Municipal Corporation.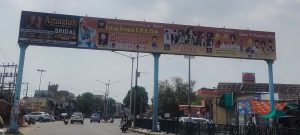 Nobody in the MC dares to remove such flex boards and posters. This is despite the fact that apart from causing defacement, the practice of installation of illegal flex boards of all kinds leads to loss of income for the Municipal Corporation.
Today, on being a Sunday holiday, the authorities of Patiala Municipal Corporation came into action and removed the illegal hoardings, flexes carrying local advertisements the pictures of Patiala urban and rural MLAs.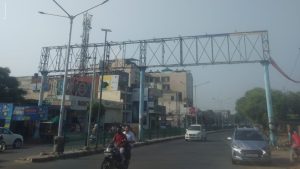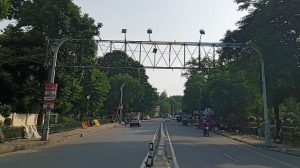 As per available information, even the state government is paying the rent to the Patiala Municipal Corporation for displaying its achievements, announcements, schemes on these gantries and arc media unipoles as all 5 gantries and 11 Arc Media Unipoles are with Patiala Municipal Corporation for Punjab government advertisements.
Patiala have 5 gantries with 2 gantries on Patiala-Rajpura road, one on sirhind road, one at Bhupindra road, one on mall road. On these gantries the supporters of local MLAs placed their photo on the flex along with the advertisements of their products or wishes any religious functions and evading the fees of Patiala Municipal Corporation.
royalpatiala.in News Impact- MLA supporters advertisements removed by MC Patiala. As per available information, presently the MC authorities has given the two gantries (Bhupindra road and one at Rajpura road ) to a private party on around Rs 1:00 lakh per month per gantry.
On the other hand, 83 unipoles are given to a private advertising agency for display of advertisements. Out of these 83, the advertising company had already surrendered 28 sites to the PMC and retains the 55 sites.
ALSO READ RELATED STORY
Latest trend in Patiala-"no need to pay rent to MC, just place MLA photo on the flex and evade charges"
September 18,2022