Samana, Sanaur constituencies' road development projects inaugurated by ministers ETO, Jouramajra
Bureau/ royalpatiala.in News/ November 19,2023
Punjab Public Works and Power Minister Harbhajan Singh ETO and Information and Public Relations Minister Chetan Singh Jauramajra and Sanour MLA Harmeet Singh Pathanmajra today inaugurated road development projects totaling over 21 crore rupees in the Samana and Sanaur constituencies.
The duo ministers inaugurated the Rs 19.29 crore road construction work of 13.80 km Patiala-Samana-Guhla Cheeka road at historic Karhali Sahib Village under Samana constituency and 23 km Patiala-Guhla-Cheeka road in Sanour constituency.
Ministers ensured the residents of surrounding areas that these roads will be made in the stipulated time and will be maintained by the contractor for the next five years. No compromise in the quality will be tolerated. The newly constructed road will benefit the pilgrims and commuters.
PWD and Power Minister Harbhajan Singh ETO highlighted significant savings achieved through prudent fiscal measures. While addressing a gathering at Karhali Sahib and Jourian Sadkaan, he underscored the government's mission to steer away from commission-driven practices prevalent in previous administrations. ETO cited savings in the Electricity Department, amounting to 1500 crores annually, attributed to the reactivation of the Pachwara Coal Mine in Jharkhand. Furthermore, significant savings in the Public Works Department totaling 72 crore rupees have been achieved through the construction of 55 roads, with this particular road project contributing 6 crore rupees in savings.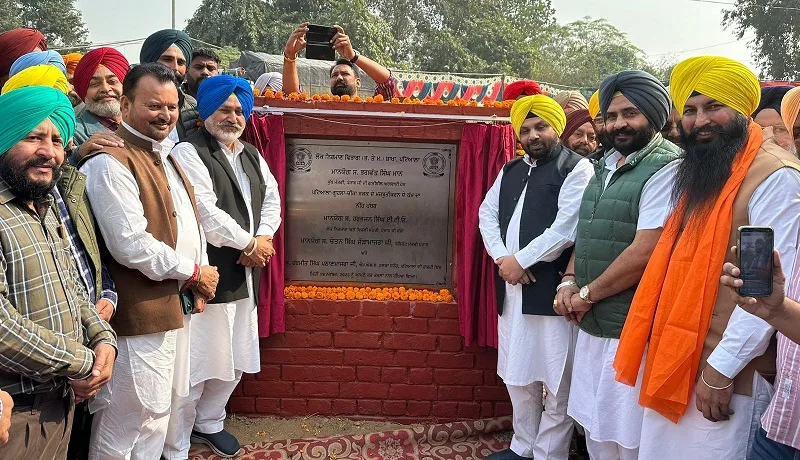 Under Chief Minister Bhagwant Singh Mann's leadership, the government provided 600 units of free electricity to 90 percent of consumers within three months, redirecting funds for public welfare, added the PWD Minister.
Information and Public Relations Minister Chetan Singh Jauramajra commended the government's honesty and transparency, assuring the public of earnest commitment to fulfilling promises.
Samana, Sanaur constituencies' road development projects inaugurated by ministers ETO, Jouramajra.Sanaur MLA Harmeet Singh Pathanmajra thanked the ministers and highlighted the government's focus on revamping roads leading to religious sites, a long-overdue initiative.
Dignitaries including Lok Sabha Constituency Incharge of Aam Aadmi Party Inderjit Singh Sandhu and Improvement Trust Chairman Megh Chand Shermajra graced the event.