Sangrur receives second National Water Award for water conservation: DC
Kanwar Inder Singh/ royalpatiala.in
District Sangrur received the second National Water Award 2020 in the North Zone under the campaign launched by the Ministry of Water Resources from July 1, 2019 to September 30, 2019 for water conservation. While giving this information Deputy Commissioner Sangrur  Ramvir said that this award has been conferred upon the district due to the hard work of various departmental officers and the cooperation of the people of the district.
Ramvir said that proper use of water is a need of the hour, which is the personal responsibility of every individual.  He said that it was a matter of pride that only Sangrur district was selected for water conservation in the state.  He said that in the villages of the district rain water conservation, cleaning and renovation of ponds, cleaning of drains, a large number of saplings were planted in each village of the district.
Deputy Commissioner  Ramvir appealed to the people of the district to use water as per their requirement and said that every drop of water is precious for human beings.  He said that the entire team of district administration would take more appropriate steps in future to provide potable drinking water to the people of villages and cities.
About National Water Awards
The Ground Water Augmentation Awards and National Water Award were launched in the year 2007 with an objective to encourage all stakeholder including the Non-Governmental Organizations (NGOs), Gram Panchayats, Urban Local Bodies, Water User Associations, Institutions, Corporate Sector, Individuals etc. for adopting innovative practices of ground water augmentation by rainwater harvesting and artificial recharge, promoting water use efficiency, recycling & re-use of water and creating awareness through people's participation in the targeted areas resulting into the sustainability of ground water resources development, adequate capacity building amongst the stakeholders etc.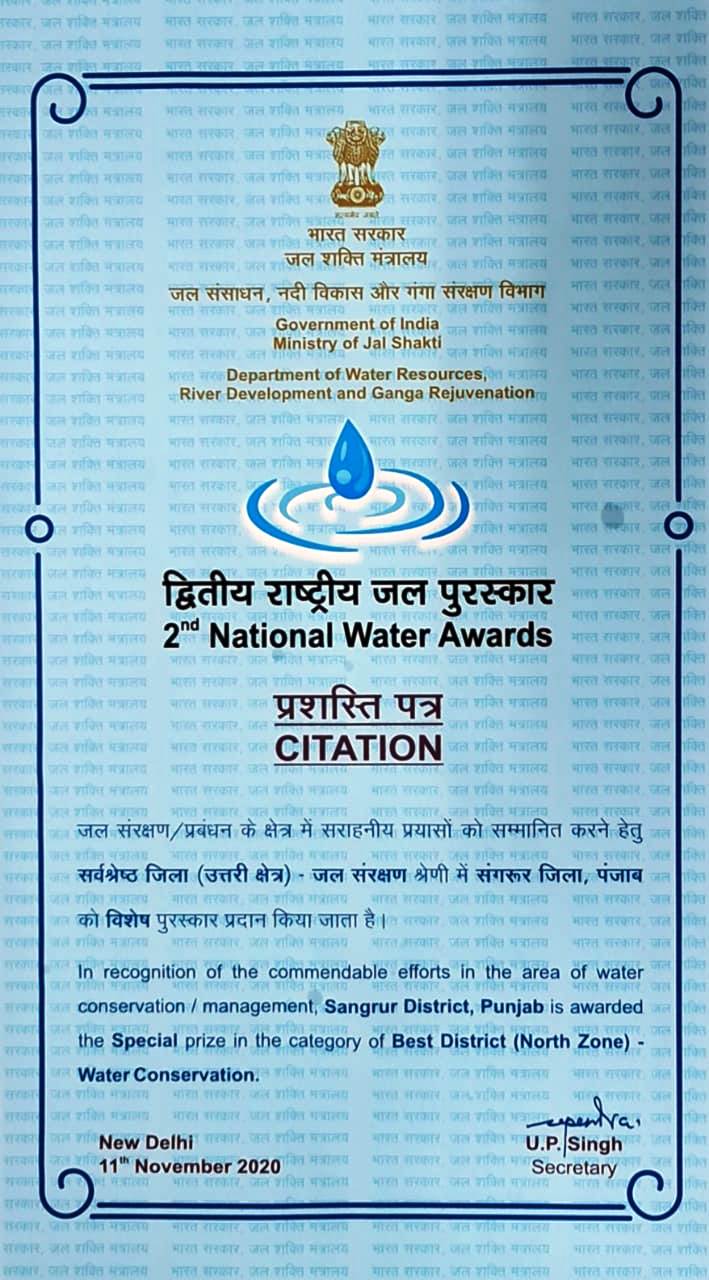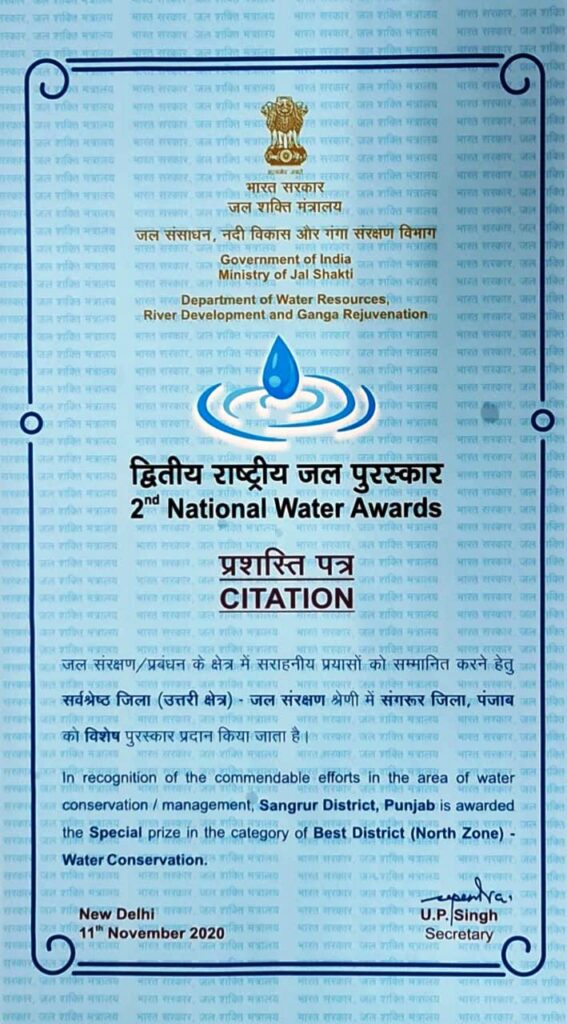 February 11,2021