SDO of PSPCL suspended by Chief Engineer
Kanwar Inder Singh/ royalpatiala.in
Chief Engineer (West Zone), PSPCL Bathinda Er Punnerdeep Singh Brar suspended SDO Daljit Singh AAE, in-charge of distribution subdivision Kot Ise Khan, for accepting bribe Rs 1.40 lakh from a resident for issuing two LS connections.
As per the order issued by the Chief Engineer, Daljit Singh will report to Headquarters, Distributions, Ferozepur during suspension and will avail the subsistence allowance.
The suspension order has been issued by the chief engineer following a probe carried out by Deputy Chief Engineer/Distribution, Faridkot zone after receiving a complaint from an anonymous person.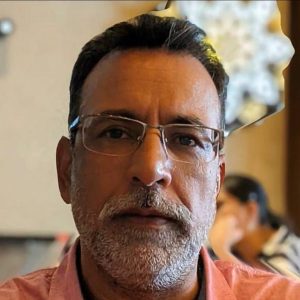 Chief Engineer Er. Punnerdeep Singh Brar informed that on August 31, 2022, the department received a complaint against Daljit Singh AAE, in-charge distribution subdivision Kot Ise Khan, and in the complaint the complainant had accused Daljit Singh of taking bribe for issuing LS connections.
After the probe, it was revealed that Daljit Singh had demanded Rs 500 per K.W from a Kot Ise Khan based consumer for issuing two LS connections and the deal was settled at Rs 1.40 lakh. The complainant had paid the amount to Daljit Singh in different installments, first he paid Rs 1 lakh, and then Rs 20000 was paid twice.
The Chief Engineer said that the Punjab Government, led by CM Bhagwant Singh Mann, has adopted a zero tolerance policy against corruption. Therefore, Daljit Singh has been suspended with immediate effect.
September 2,2022