Self-assessment toolkit on COVID-19 launched; anybody can use this toolkit to clear his doubts without any testing
Kanwar Inder Singh/ royalpatiala.in/ Chandigarh 
The Institution for Disasters, Emergency & Accidents (IDEA) has launched Self-Assessment Toolkit on COVID-19  and uploaded it on  "psdm.gov.in" from where anybody can use this Toolkit to clear his doubts without any testing about corona virus.
Disclosing this here today a spokesperson of the IDEA said that with the prevalent alarming statistics, it is difficult to combat the situation globally, though all the countries are devising new strategies to decrease the spread of this contagious disease. The spokesperson further said that the Indian Government, also on the same lines, has used exhaustive prevention and protection measures including dissemination of information at a mass scale and through all mediums of media.
Giving details about the self-assessment toolkit, he further said that the IDEA had designed this Toolkit on the guidelines issued by Ministry of Health and Family Welfare, Indian Council for Medical Research and World Health Organisation on Testing COVID 19. The Key Features of the toolkit are to clear the doubt among the community, whether they should go for testing or not besides relieving the load on the Healthcare system and emergency management agencies and reducing the chances of transmission/ nosocomial infection among communities.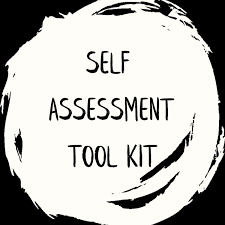 Likewise, the toolkit would provide assurance and proper information on what actions need to be taken in each scenario and it would cover everyone from people with no illness, contact and suspected cases. Similarly, it would also focus on the special things to be done during self-isolation as well as reiterates Do's and Don'ts on social distancing, respiratory hygiene and other preventive measures related to COVID 19. This toolkit works across all browsing platforms and devices. It is not a medical advice but a guidance tool to orient the people as per the current national guidelines and refers to very common questions related to symptoms, travel history and contact history said spokesperson adding that it would also focus on proper community engagement and interaction. The link for self-assessment toolkit on COVID 19 is https://innovoidea.in/covidselftest/india/
He further appealed the people to use this tool and circulate it widely over all platforms. Let's play a vital role in reducing the pressure on our healthcare system.
Giving details about the institution called IDEA as an organisation has been predominantly involved in awareness, risk communication and capacity building since the emergence of a few cases in India.  IDEA had initiated training the National Disaster Response Force cadres in various cities, who in turn trained the Central Industrial Security Forces at various International Airports and it is actively liaising with the government at national & state level and also with various UN agencies in contributing towards cause of containing the spread of Corona Virus and awareness regarding COVID 19.
April,6,2020