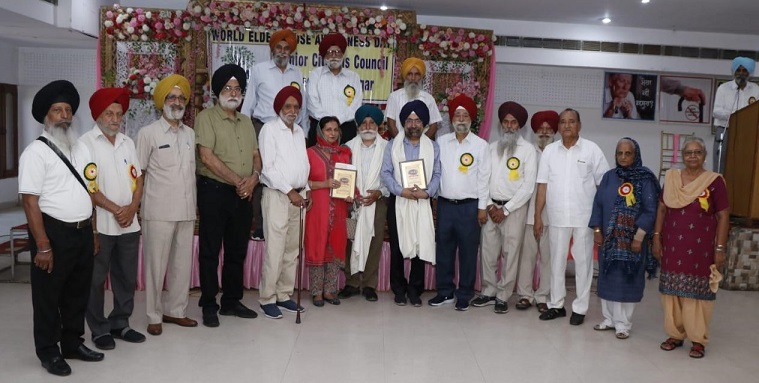 Senior Citizens Council  Rupnagar observes World Elder Abuse Awareness Day
Bahadurjeet Singh/Rupnagar
Senior Citizens Council,Rupnagar organised a function on the occasion of World Elder Abuse Awareness Day at G.S. Estate Rupnagar.
Prof. Mahinder Singh Baagi Chairman Maharaj Brahmanand Bhuri Wale Education Trust was the chief guest. Dr. Ajmer Singh Deputy Director (Retd.)  Education department And  Inderpal Singh Chadha Director Overseas and UNO Affairs Guru Gobind Singh Study Circle attended the function as a special guest.      The council president . Karnail Singh welcomed the guests highlighting the importance of the day and he briefly described the activities and future plans of Senior Citizens Council Rupnagar. He also thanked the members of the governing body of the council, the members of the advisory committee and the members of the council for their continued support.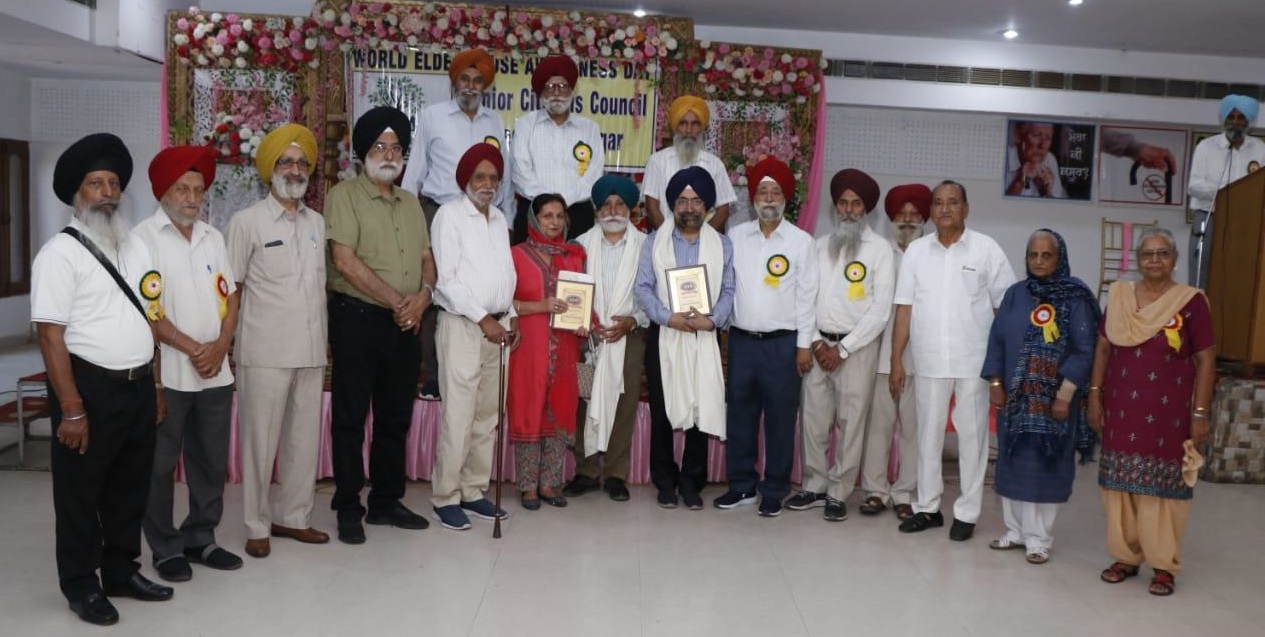 The special guest of the function was Dr. Ajmer Singh shared his views based on his experiences as the President of Saini Bhawan and deputy director of  education department and and also conveyed the message of respect for the elders.
The chief guest Prof. Mahinder Singh Bagi conveyed the message to the society that everyone has to grow old. If the age of old age is to come for all, then the younger generation should be a role model for their children and treat the elders well.
The special guest Inderpal Singh Chadha shared his views on the problems of the elderly.
R.S. Parmar ,Patron Senior Citizens Council Rupnagar, Sohan Lal Sandhu, DSP (Retd.) Punjab ,Charanjit Singh Ruby Eknoor Charitable Society , Maninderpal Singh Sahni Chairman Kalgidhar Kanya Pathshala, Ashok Patalvi ,Sachin Shah,RC Ballu,Shiv Kumar,Sarbans Parteek Singh, Samarjit Singh ASI also shared their views  on the occasion.
June 26,2022