Sri Guru Granth Sahib World University Celebrates its 15th Foundation Day
Kanwar Inder Singh/ royalpatiala.in
Sri Guru Granth Sahib World University, Fatehgarh Sahib organised a religious programme on the occasion of its 15th Foundation Day. The programme started with the Bhog of Sri Sehaj Paath Sahib followed by the recitation of sacred hymns of Gurbani by the students and staff members of the Department of music of the University.
Dr. Prit Pal Singh, Vice Chancellor, congratulated the staff and faculty members on this occasion. Dr. Singh shared the academic achievements of the University during 2021-22 by the students and the faculty members. He was elated that the students made many accomplishments in the field of education as well as in sports and cultural activities. He appreciated the efforts of the University faculty members who had ensured that the students keep learning effectively in a practical way,  due to which the University has witnessed an overwhelming response for admissions in students, this year. He expressed his commitment to the vision statement of the University i.e. creation of value based knowledge society, and said that the faculty and staff members are striving hard consistently for the same.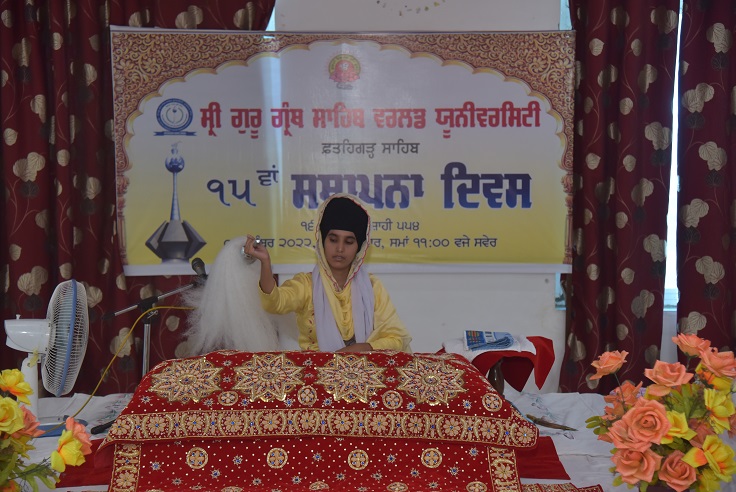 Prof. (Dr.) Ajaib Singh Brar, Pro-Chancellor of the University praised the administration, teaching and non-teaching staff of the University for their whole time commitment to the education and for achieving excellence in academic and co-curricular field in a very short span of time. He hoped that this University of Shiromani Gurdwara Prabandhak Committee will not only be at the forefront of education at international platform, but will also succeed in imbibing the Sikh tenets in the young generation.
Dr. Sikander Singh, Head, Department of Punjabi was the distinguished speaker of the day. He deliberated on the message inscribed in Sri Guru Granth Sahib.
Dr. Sukhwinder Singh Billing, Dean Academic Affairs of the University thanked the distinguished guests, all the faculty members, staff and the students. On this occasion, Dr. Preet Kaur, Dean Students' Welfare, the Heads, faculty, staff members and the students from different departments of the University were present. Dr Hardev Singh, Assistant. Professor, Dept. of Religious Studies conducted the stage.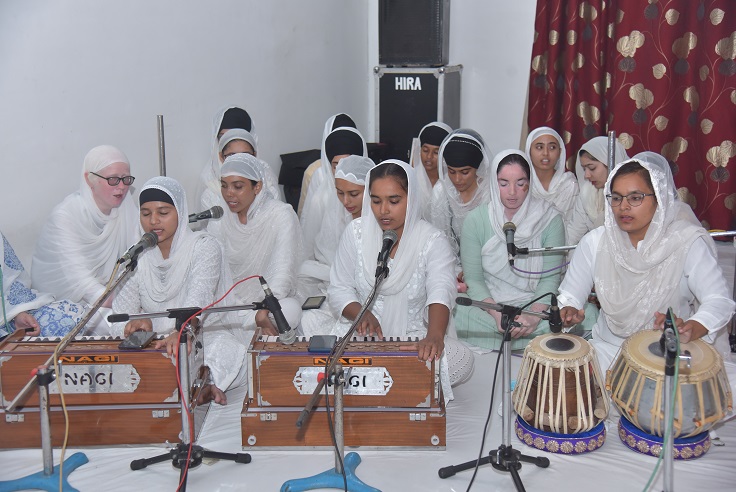 Sri Guru Granth Sahib World University Celebrates its 15th Foundation Day. Besides other distinguished guests,  Karnail Singh Panjoli, General Secretary, SGPC also joined in the prayers for the progress of the University.
September 1,2022