SSP Patiala issues transfers orders; SHO's transferred; revive traffic police speed radar wing
Kanwar Inder Singh/ royalpatiala.in/ Patiala
Senior superintendent of police (SSP) Patiala has issue the transfer orders of ten police officials, in the district. In the latest transfer list, some SHO's were also transferred and made the incharge of police stations in the district.
The SSP Patiala Vikramjeet Duggal is also going to revive the traffic police speed radar wing. For this he has deputed SI Jagwinder Singh in the speed radar wing of the traffic police and made him the incharge.
"Patiala police has two interceptor vehicles (speed radar) , to check the speed of the vehicles, on national, state highways. Over speeding is one of the major causes of road accidents on the roads. With the revival of speed radar wing, it will help in checking the speed of the vehicles, on the highway" said DSP Traffic Achru Ram.
As per sources, the traffic wing's speed radar wing is not working, since May 2019, when the, then SSP Patiala   Mandeep Singh Sidhu suspended 3 Traffic Police Personnel ASI Swaran Singh, Head Constable  Bhupinder Singh &Head Constable Gursharan Singh for harassing & extorting money from commuters / Vehicle Drivers by putting overspeed Naka (Speed Radar) on Patiala – Sangrur Bypass road, after receiving the complaints against the Traffic Police Personnel. He had also suspended Insp Karnail Singh (In charge Traffic Patiala) for lack of supervision and deploying same Police Personnel again & again on Speed Radar Naka duty and sought explanation from SP (Traffic) & DSP (Traffic) for lack of supervision.
Senior superintendent of police (SSP) Vikramjeet Singh Duggal has recently approved a report — 'Road safety analysis and identification of accident black spots' — prepared under Punjab Vision Zero Accident Project for the district. The report was prepared to identify all black spots in the district. The effort was to bring down the road fatalities in the district and promote road safety. A total of 55 black spots were identified in the district. Nearly 1,020 persons lost their lives and 654 were seriously injured in the district in the past three years due to road mishaps.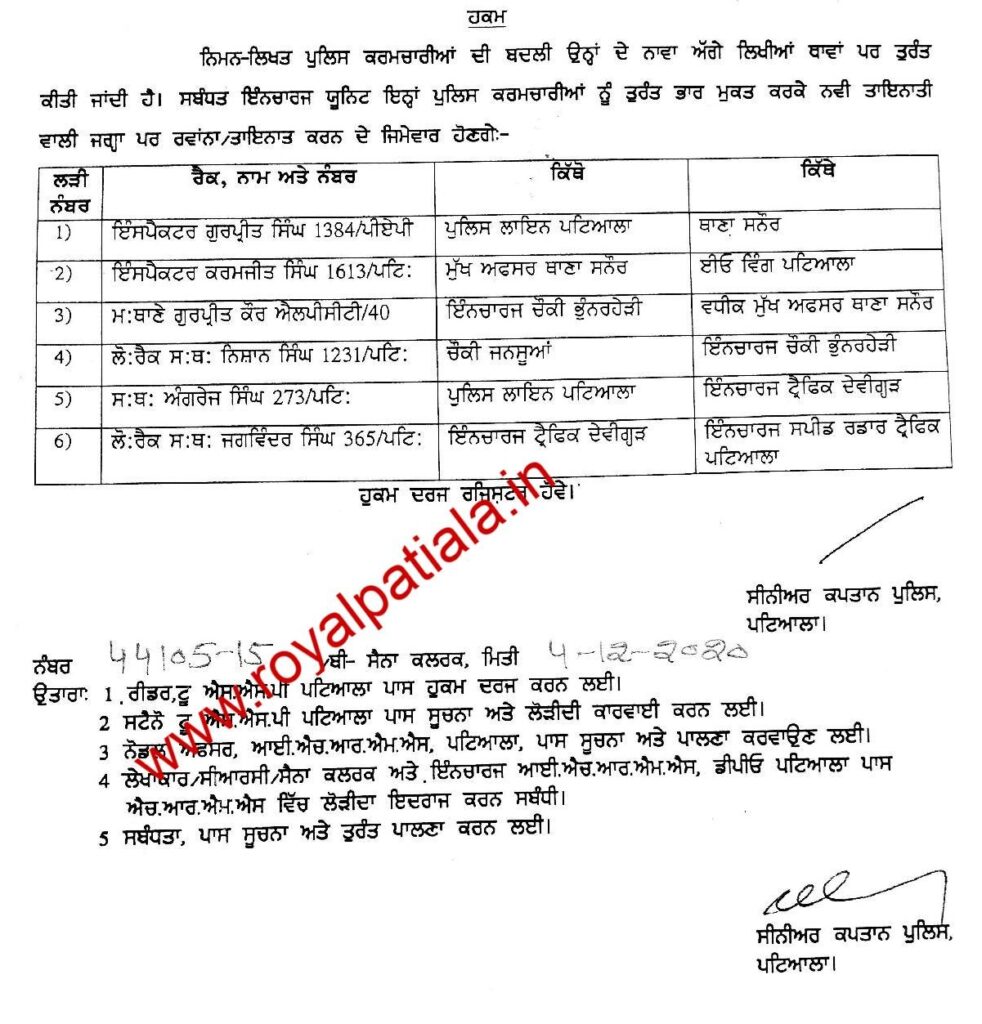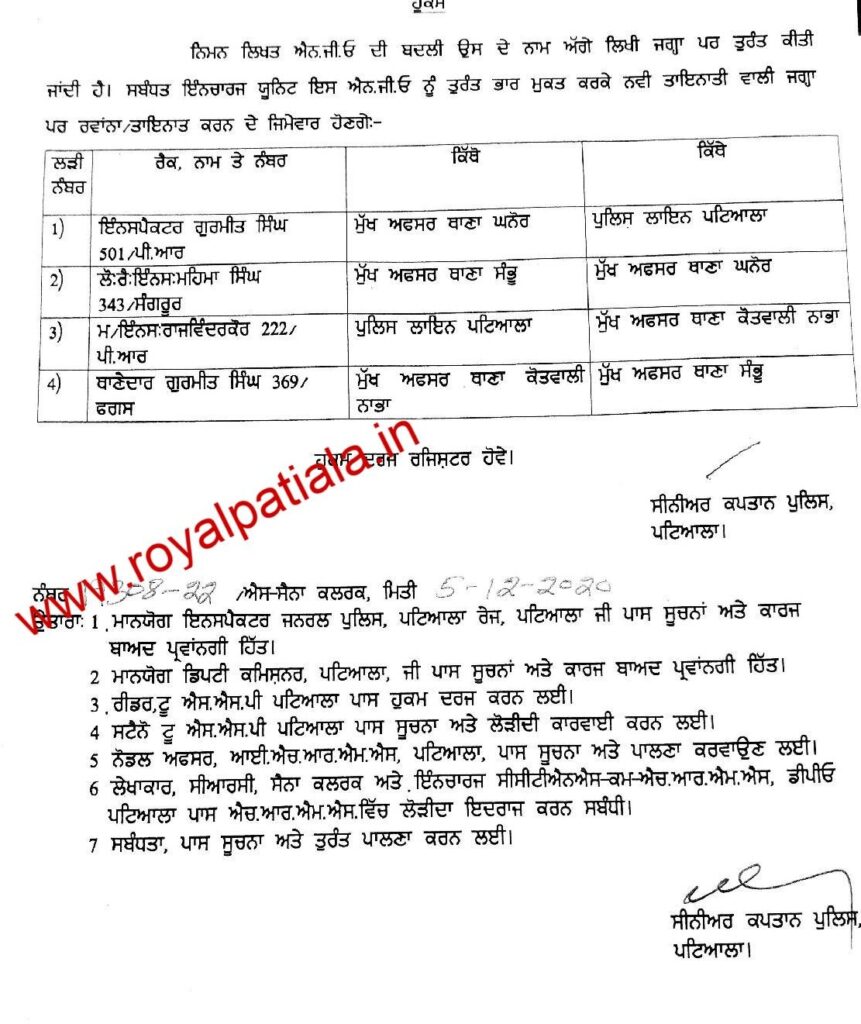 December 6,2020