Take mining from water resources; separate department recommended -report submitted to speaker
Kanwar Inder singh/ royalpatiala.in
Special Committee constituted by the Punjab Vidhan Sabha to suggest ways and means to replenish ground water level in the state today submitted its report to the Punjab Vidhan Sabha Speaker Rana KP Singh.
The Punjab Vidhan Sabha, while deliberating on the issue of depleting groundwater level had on March 4, 2021 demanded constitution of a special committee during the session. Thereafter, the Speaker had on March 24th, 2021 formed a special committee under the chairmanship of MLA Rana Gurjit Singh with Harparatap Singh Ajnala, Gurpratap Singh Wadala, Hardev Singh Laddi, Dr. Raj Kumar Chabbewal and Gurmeet Singh Hayer as its members. The Committee was assisted by Principal Secretary Water Resources Department Sarvjit Singh and his team.
The committee recommended many  suggestions, including separate water department , which will take care of all types of water used by all the agencies-panchayat, local bodies, industry etc. That department will be responsible for usage, wastage, conservation of water.  The committee also suggested to take away mining from the water resources (irrigation) department. The committee also recommended canal based water for the citizens and stopping the extraction of water through tubewells. Water conservation at macro level, study on water pollution, micro irrigation, mandatory rain water harvesting etc. were suggested by the committee in the report.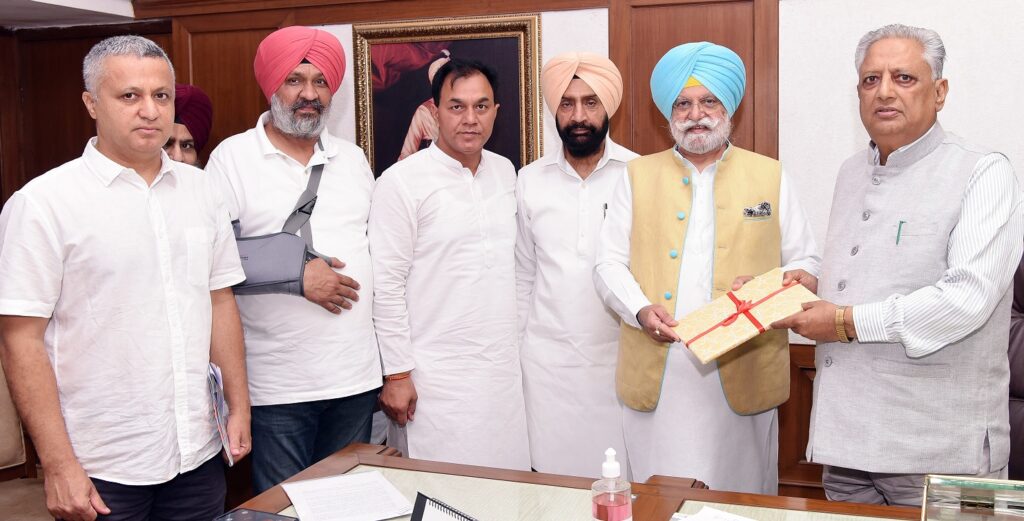 With irrigation for agriculture being the major source of groundwater depletion, the committee has now recommended that the state be divided into agricultural zones, with certain arid or dry areas being brought under horticulture crops (in Kandi area) and under cotton (in South Malwa), with at least 7.50 lakh hectares under the "white gold"- cotton crop from present around 3 lakh hectares.
The committee has incorporated the suggestions by experts of the Water Resources  department and Israel based Mekorot company. Pertinently, Punjab government is already taking services of Israeli company for the checking the depleting groundwater table and replenishing the ground water.
Another crucial recommendation is to start metering the groundwater supply, initially for domestic supply and later for the agricultural supply. There should be an audit on demand and supply in agriculture and industry, which should form the basis of a water credit scheme.
Chairman of Committee MLA Rana Gurjit Singh along with members Harparatap Singh Ajnala, Hardev Singh Laddi and Dr. Raj Kumar Chabbewal submitted the report to Speaker of Punjab Vidhan Sabha. Rana KP Singh said that the report will be sent to the Punjab government through proper channel for further action.
September 14,2021