To lodge cross police case, police inspector demanded bribes; arrested by vigilance bureau
Kanwar Inder Singh/ royalpatiala.in News/October 11,2023
The Punjab Vigilance Bureau (VB) during its ongoing crusade against corruption in the state, has nabbed an Inspector Kewal Krishan, posted at police station Talwara, Hoshiarpur district while accepting a bribe of Rs 40,000.
Disclosing this here today a spokesperson of the state VB informed that said police official has been arrested on a complaint lodged by Jagpal Singh, resident of Village Ram Nangal, Tehsil Mukerian.
He further added that the the said complainant has approached the VB and alleged that the said police inspector was demanding Rs 40,000 to help him in a cross police case registered at the police station regarding a quarrel with his brother.
The spokesperson further informed that unwilling to succumb to this corrupt practices, the complainant decided to approach the VB office. Subsequently, following a preliminary inquiry in this regard, the VB team laid a trap, resulting in the red-handed arrest of above said police personnel while demanding and accepting a bribe of Rs 40,000 from the complainant in the presence of two official witnesses.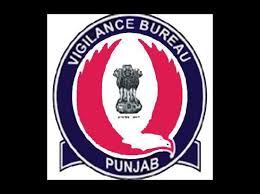 To lodge cross police case, police inspector demanded bribes; arrested by vigilance bureau . In this regard, a case under Prevention of Corruption Act, has been registered at police station VB range Jalandhar against the said police personnel. The apprehended accused would be presented before the court and further investigation into the case was under progress.
 "Exciting news!  News Portal royalpatiala.in is now on WhatsApp Channels. Subscribe today by clicking the link and stay updated with the latest updates! " Click here !