"Unite for safety: clean your hands"- AIIMS Bathinda celebrated World Hand Hygiene Day
Kanwar Inder Singh/ royalpatiala.in
AIIMS Bathinda celebrated the occasion of World Hand Hygiene Day on 5th May 2022 under the guidance of the Director Prof. (Dr) Dinesh Kumar Singh and Dean Professor (Dr) Satish Gupta. "Unite for safety: clean your hands", was the theme of this year by World Health Organisation to promote hand hygiene.
The hand hygiene awareness drive including role plays was conducted throughout the hospital to motivate and encourage the faculty members, hospital staff and students to follow the proper hand hygiene protocols to improve patient care outcomes.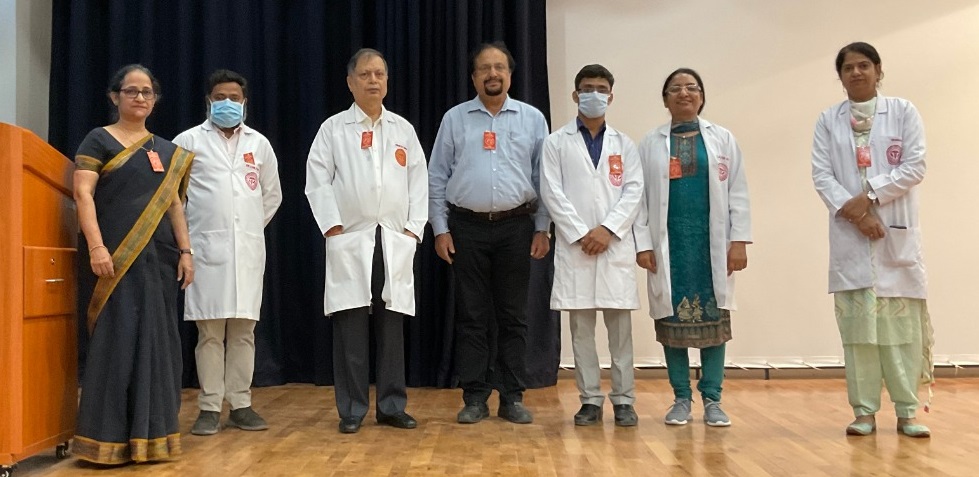 Prof. (Dr) Dinesh Kumar Singh explained the importance of proper hand hygiene and its role in preventing hospital acquired infections with an emphasis on appropriate use of antibiotics. The director also added a note on the "Namaste Campaign" from India, which has been well received and followed in western countries to prevent transmission of various multi-drug resistant organisms.
Professor. (Dr) Satish Gupta felicitated the Director with Hand Hygiene Role Model Batch to promote the campaign in AIIMS campus. The ceremony included all faculty members from different departments as well as Nursing college and the hospital infection control committee members.
May 6,2022