Vigilance bureau arrests two imposters accepting Rs 50,000 bribe, posing as Journalists
Kanwar Inder Singh/ royalpatiala.in News/ October 27,2023
In a resolute crackdown on corruption within the state, the Vigilance Bureau (VB) Punjab made a significant arrest on Friday by apprehending two individuals extorting Rs 50,000 as a bribe from a government official under the guise of being journalists.
Disclosing this here today a spokesperson for the VB informed that the two accused imposters, who purported themselves as media persons, were identified as Amrit Pal Singh, son of Darshan Singh from Pathreri village, and Jatinder Singh, son of Surjit Singh from Roopnagar district. Both have been arrested following a complaint lodged by PSPCL Junior Engineer (JE) Som Nath.
He further added that the JE has approached the Economic Offences Wing (EOW) of VB at SAS Nagar headquarters, alleging that two individuals  representing themselves as journalists have been threatening him with the release of a video clip on social media platforms unless he paid them Rs 50,000.
Following a preliminary investigation of the complaint, the EOW unit executed a successful operation, arresting both impostors while accepting Rs 50,000 as bribe money from the complainant in the presence of two official witnesses.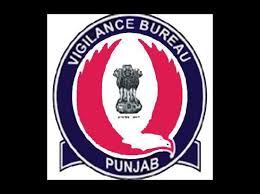 He further informed that a case has been registered under the Prevention of Corruption Act against both so called journalists at VB Flying Squad-1, SAS Nagar police station. The accused would be presented in the competent court tomorrow to seek their police remand for further investigation into the matter, uncovering their modus operandi, and scrutinizing their so-called social media channel they claimed to operate. Further investigations in this case are underway.