Bhakra Beas Management Board organizes "Hasya Kavi Sammelan" and "Hasya Natak" as part of Hindi Pakhwara
Kanwar Inder Singh/ royalpatiala.in News/ October 12,2023
Bhakra Beas Management Board (BBMB) celebrated the rich cultural heritage of India by organizing the"Hasya Kavi Sammelan" and "Hasya Natak" on the occasion of Rajbsha Prize Distribution Ceremony on October 11, 2023, at the Tagore Theatre, Sector-18, Chandigarh.  Er. Manoj Tripathi, Chairman, BBMB was Chief Guest of the event, which was aimed to recognize the importance of Hindi language and promote humor through poetry.
The Rajbhasha Prize Distribution Ceremony was a part of the Hindi Pakhwada-2023 initiative, wherein BBMB had organized various competitions to encourage the use of Hindi and recognize the contributions of personnel who excelled in promoting our national language during the year 2022-23.The top performers, securing first, second, and third positions in these competitions, were duly honored during this prestigious ceremony.
Chief Guest and Chairman of BBMB, Er. Manoj Tripathi, presided over the Rajbhasha Prize Distribution Ceremony and presented prizes to the winners. In his address, he underscored the vital role of Hindi language in preserving the unity, integrity, and universality of our diverse nation. Hindi, he stated, transcends mere words; it is the incarnation of our culture and heritage. As a unifying force, Hindi plays a pivotal role in connecting our people, and it stands as a symbol of our national unity. He commended all the participants for their dedication and encouraged them to continue using Hindi in their endeavors.  He also applauded the contribution of BBMB employees in securing First Prize for BBMB at "Rajbhasha Kirti Puraskars" consecutively for the years 2021-22 and 2022-23.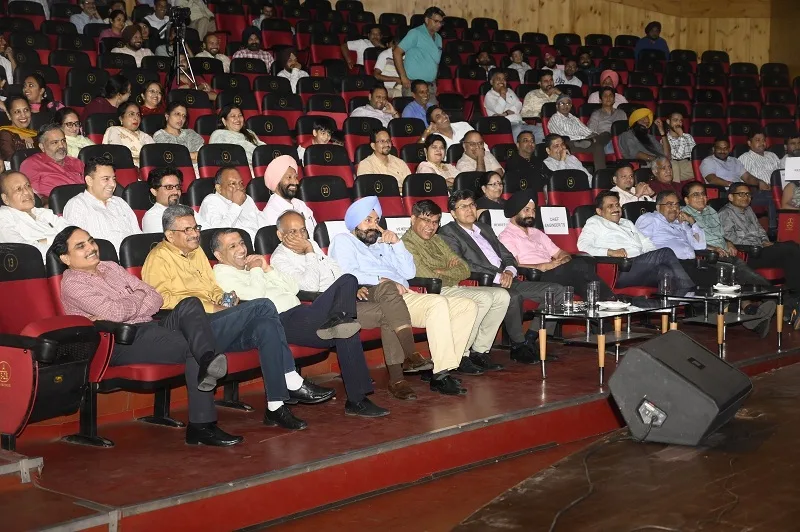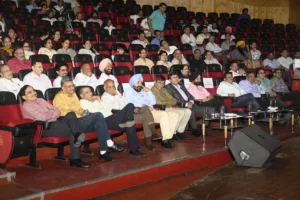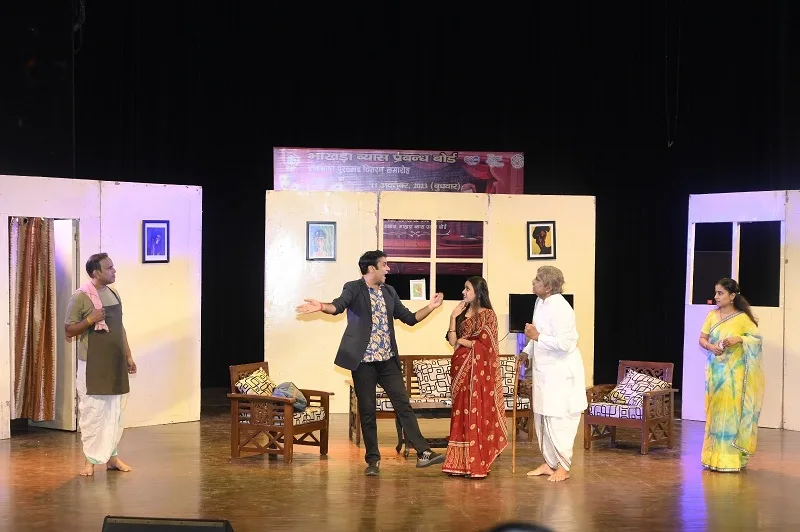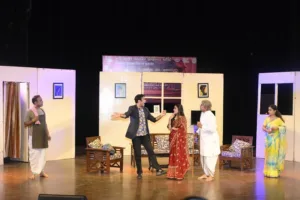 The event also featured a delightful "Hasya Kavi Sammelan" in which renowned poets from across the country regaled the audience with humorous and entertaining poems. The laughter and applause echoed through the theater, creating a jubilant atmosphere. Additionally, a comedy play was performed by a talented drama troupe from Jaipur, leaving the audience in splits of laughter.
BBMB employees and their families joined in enthusiastically making the event a true celebration of language and humor. The stage was expertly moderated by Lipsa Aggarwal, Deputy Secretary/Public Relations and Official Language, who ensured the smooth flow of the program.
Bhakra Beas Management Board organizes "Hasya Kavi Sammelan" and "Hasya Natak" as part of Hindi Pakhwara. The Rajbhasha Prize Distribution Ceremony and "Hasya Kavi Sammelan" stands as a testament to BBMB's commitment to promoting the Hindi language and fostering a sense of unity and humor within the organization and the larger community.
"Exciting news!  News Portal royalpatiala.in is now on WhatsApp ChannelSubscribe today by clicking the link and stay updated with the latest updates! " Click here !