Children's Day: minister emphasized the importance of creating awareness about the fundamental rights of children
Kanwar Inder Singh/ royalpatiala.in News/ November 14,2023
The children of today are the bright future of tomorrow, expressed Social Security, Women and Child Development Minister Dr. Baljit Kaur in here today.
Under the guidance of Dr. Baljit Kaur, Minister of Social Security, Women and Child Development, Children's Day was celebrated with enthusiasm in Anganwadi Centres across the state.
At the Children's Day celebration at Government Primary School Lakhewali Mandi in Malout constituency today, Cabinet Minister Dr. Baljit Kaur attended as the chief guest. In her address, Dr. Baljit Kaur emphasized the importance of creating awareness about the fundamental rights of children. She discussed nutrition, education and the Supplementary Nutrition Program (SNP) under the Integrated Child Development Services (ICDS) scheme. Dr. Baljit Kaur also informed about government schemes aimed at eliminating child labour.
The Cabinet Minister highlighted that due to certain reasons, some children do not receive proper nutrition and education. To address this, officials from both departments were instructed to efficiently implement government welfare schemes for children.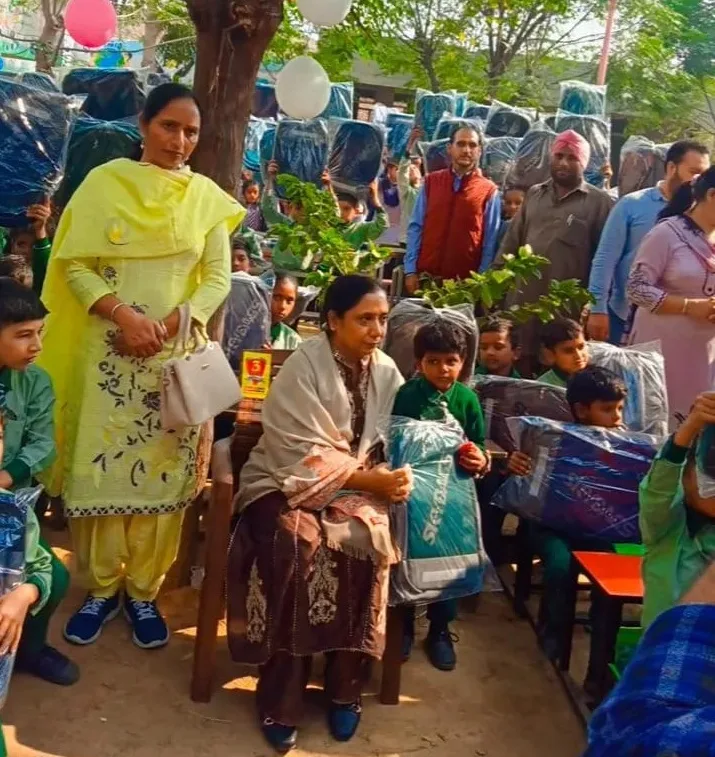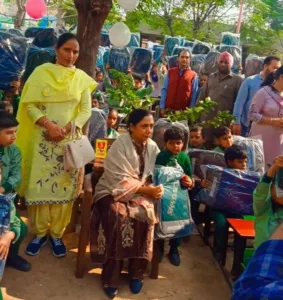 During the event, the minister distributed 200 school bags and announced that soon school bags would also be provided to needy girls under the Beti Bachau, Beti Padhao scheme.
District Program Officer  Pankaj Kumar, District Education Officer Ajay Kumar, CDPO Satwant Kaur, BPO Rajwinder Kaur, school head and teachers were present at the occasion. Additionally, Aam Aadmi Party district president Jashan Brar and block president Simarjit Brar attended the event.