Ravneet Bittu inaugurates Apollo Clinic's premium Healthcare Services at Panchkula
Kanwar Inder Singh/ royalpatiala.in News/ November 14,2023
Apollo Health and Lifestyle Ltd. (AHLL), one of the largest players in the retail healthcare segment in India, today announced the launch of its new multi-specialty clinic – Apollo Clinic – at #SCO 259 Sector 14 Panchkula .
Through this launch, the residents of Panchkula and adjoining areas stand to benefit from the international standards of care and cure delivered by the well-trained and experienced team at Apollo Clinic.
The Chief Guest for today's inauguration was the Ravneet Singh Bittu (Member of Parliament, Ludhiana). The event also saw the presence of esteemed guests, including  Kulbhushan Goyal (Mayor Municipal Corporation, Panchkula), Sushant Kinra (COO AHLL), Gurkanwal Kaur (Ex Cabinet Minister, Punjab Govt.), Tej Parkash Singh (Ex. Cabinet Minister, Punjab Govt), Tarun Gulati, Head Business Development AHLL, and Amit Singh, Regional Manager AHLL.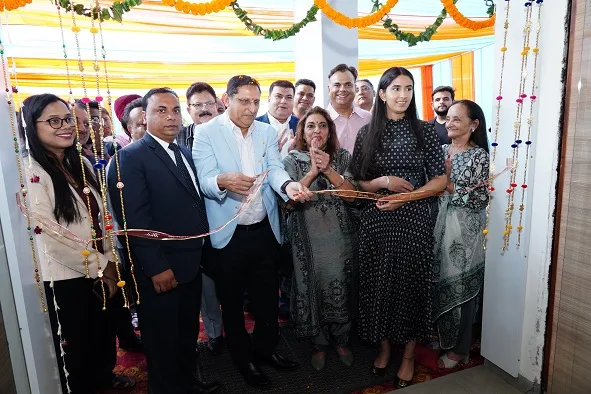 A warm welcome was extended by Amandeep Singh, Director & Dr Krishna Singla, Unit Head of Apollo Clinic, Panchkula, who introduced the distinguished guests and team of Consultants & Staff at the new Apollo Clinic.
Apollo Clinic will be offering its integrated model Clinic that offers services for Consultations across specialties including General Physician /Internal Medicine, Gynaecology, Paediatrics, ENT, Dermatology, Orthopaedics, Diabetology, Cardiology etc., as well as Diagnostics, Physiotherapy, Preventive Health Checks & Vaccinations, health @home, Diabetic care, dentistry, all under one roof to maximizes convenience and comfort.
The clinic will also provide dedicated online lab report assistance, online & WhatsApp appointment booking facility, parking facilities for the customers among others.
Apollo Clinic Panchkula includes a well-equipped team consisting of highly trained, experienced and compassionate team of physicians and nurses who help cater to the needs of individual patients. The most renowned experts in various specialties are also a part of this Clinic.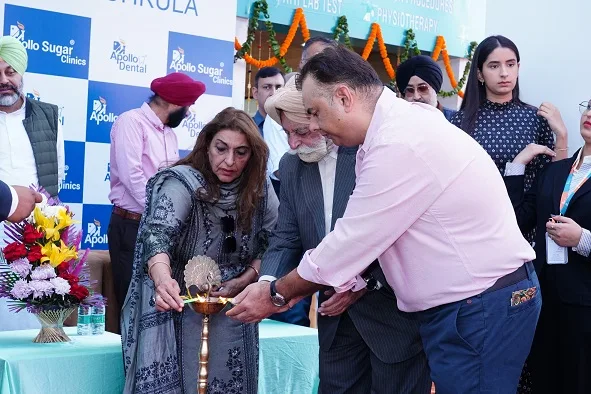 Ravneet Bittu inaugurates Apollo Clinic's premium Healthcare Services at Panchkula. While speaking on the occasion Sushant Kinra (COO AHLL), said, "Advanced healthcare and wellness services must be accessible to all individuals. Right to quality healthcare must be considered an individual's fundamental right and we at Apollo are committed to enhancing the quality of lives by delivering care of international standards. We have been serving India for more than 17 years through our wide network of Apollo clinics and we will ensure our best effort to serve the area of Panchkula and its surroundings with quality primary healthcare from November, 2023. The specialists at our clinics undergo the best medical training and at each of our clinics, the wellbeing of the customer has and always will be prioritized by the team."
 "Exciting news!  News Portal royalpatiala.in is now on WhatsApp Channel Subscribe today by clicking the link and stay updated with the latest updates! " Click here !