CM dedicated Rs 247 crore one of its kind plant in Patiala district; will provide employment to 600 youths
Kanwar Inder Singh/ May 2,2023
Punjab Chief Minister Bhagwant Mann on Tuesday said that the state has emerged as the most preferred industrial destination in the country and is witnessing comprehensive development in every sphere.
Addressing the gathering after dedicating plant of JSW Steel Coating Products Ltd, the Chief Minister said that the plant has been constructed at a cost of Rs 247 crore and will provide employment to 600 youth. He said that this is zero liquid discharge plant which will neither pollute water nor air. Bhagwant Mann said that the state government welcomes the business tycoons to land of saints, seers and martyrs.
The Chief Minister said that due to industrial friendly policy of the state government, Punjab has emerged as most favourable investment destination across the country. Bhagwant Mann said that a strong association between the state government and industrialists has made Punjab an industrial hub in the country. Bhagwant Mann said that merely within one year of assuming responsibility as a CM, his first and foremost task has been to get a first-hand knowledge of the problems, of the complexities faced by the people.
The Chief Minister said that his government's vision and ambition is to keep pace with changing expectations and new challenges. He asserted that they have chosen a path to make the future of the country bright by accelerating economic growth in state. Bhagwant Mann said that he has seen that aspiring young generation of Punjab wants to do something big in life.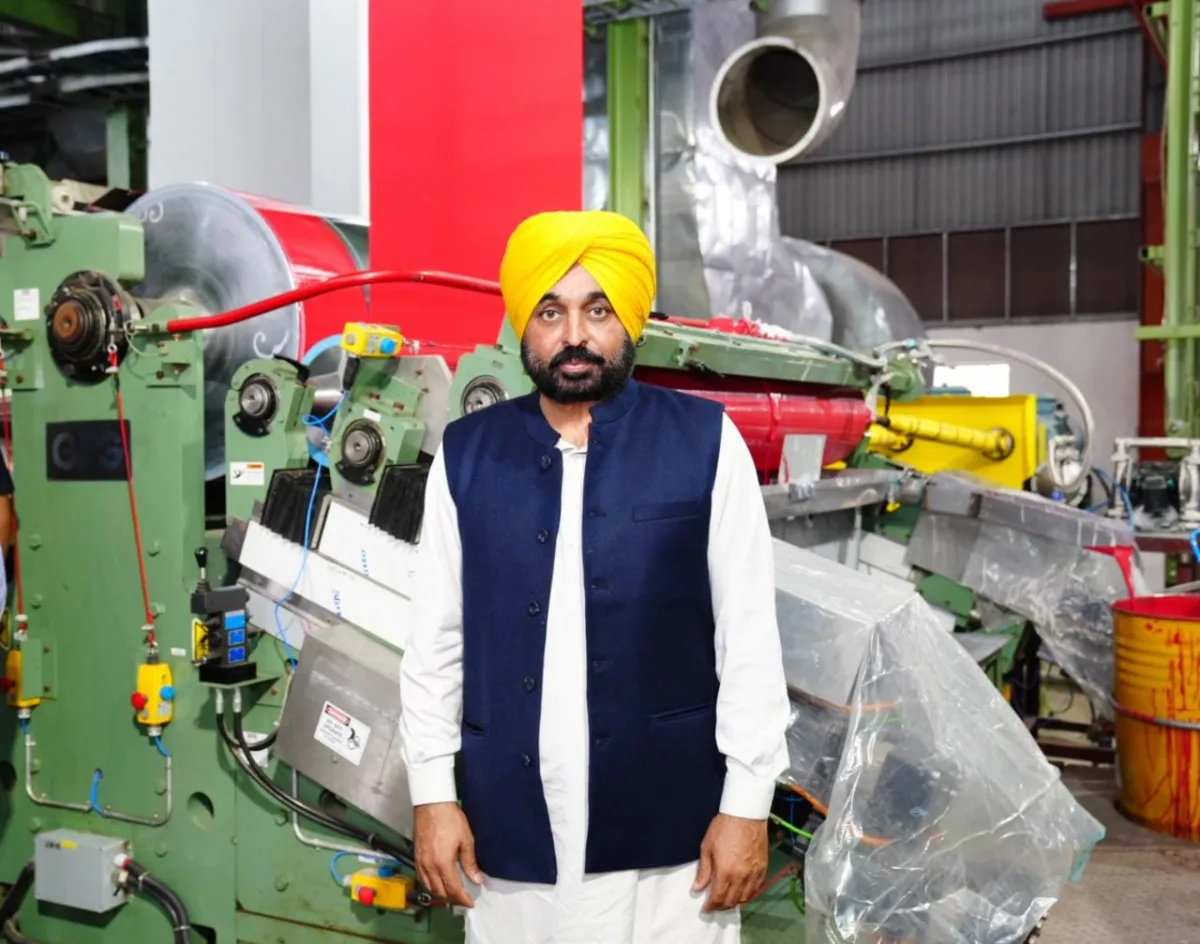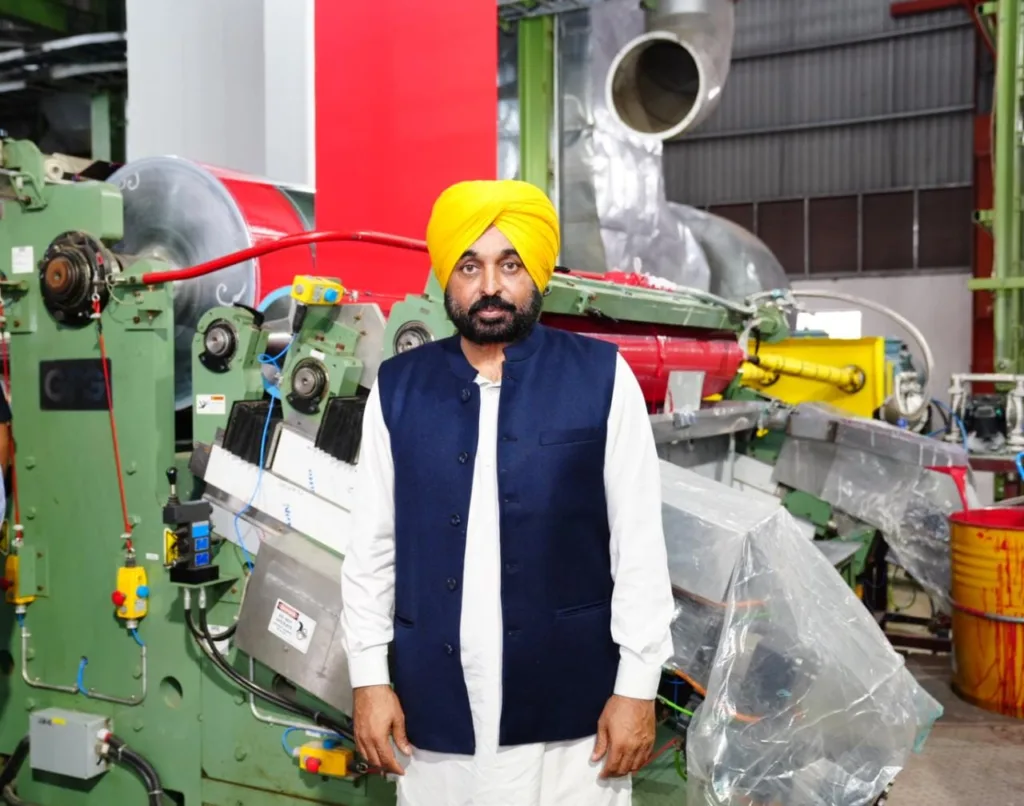 The Chief said that his government is fully convinced that God has bestowed him this opportunity to lead Punjab for bringing qualitative changes in the lives of people. He said that his government has introduced several policies and initiatives to support businesses and investors. Bhagwant Mann said that this has resulted in putting the state on high growth trajectory of economic growth.
The Chief Minister said that new Industrial and Business Development Policy 2022 aims to attract huge investment and generate  maximum employment in the coming five years. He said that policy provides competitive incentives to all segments of investments including expansions and new MSMEs, Large Units, Export Promotion, Start-Up and others. Bhagwant Mann said that all these efforts are aimed at giving fillip to industrial development of the state.
The Chief Minister, while congratulating the group for starting work on this ambitious project, assured fulsome support and cooperation to them in this noble cause. He said that this project is one of the major investment made by this company in the state. Bhagwant Mann expressed hope that investment by this major industrial group will further boost industrial development besides opening new vistas of employment for the youth.
CM dedicated Rs 247 crore one of its kind plant in Patiala district; will provide employment to 600 youths. The Chief Minister unequivocally said that the youth of the state will be immensely benefited from this project, which will play a key role in restoring the pristine glory of the state. Bhagwant Mann envisioned that this prestigious project will prove to be a milestone in propelling industrial growth in the state. He also said that due to strenuous efforts of the state government more such projects will come up in the state in coming days.
Sharad Mahendera Director & CEO at JSW STEEL COATED PRODUCTS LIMITED said that it was world's fastest plant which can coat a 200 meters iron sheet within 15 minutes only, which will provide the employment to the youth of Punjab.
Mahendra  welcomed CM Punjab Bhagwant Mann and told about the plant. He assured to CM that JSW is fully committed to serve the citizens of nearby areas in upgrading the infrastructure of rural schools and in terms of health care facilities also under the CSR activities. Sharad Mahindera said that seven years ago the plant was inaugurated, which was main investment of JSW, and now JSW steel coated products plant at Shambu was inaugurated by CM Bhagwant Mann and hopefully we will doubled our investment in Punjab. He again assured that JSW will fully committed to give their support in making the vibrant Punjab "Rangla Punjab".
Sharad Mahendra Director & CEO of JSW Steel Coated Products, MLAs Ghanour and Rajpura Gurlal Ghanour and Neena Mittal along with A Venu Prasad, Dalip Kumar Principl Secratery, KK Yadav CEO Invest Punjab, IG Mukhwinder Singh Chhina, DC Sakshi Sawhney, SSP Varun Sharma, other industrialists and traders were also present at inaugural function of JSW Steel Coated Products limited.
After the inauguration CM Bhagwant Mann took a round of the plant and planted a sapling.
(royalpatiala.in News)